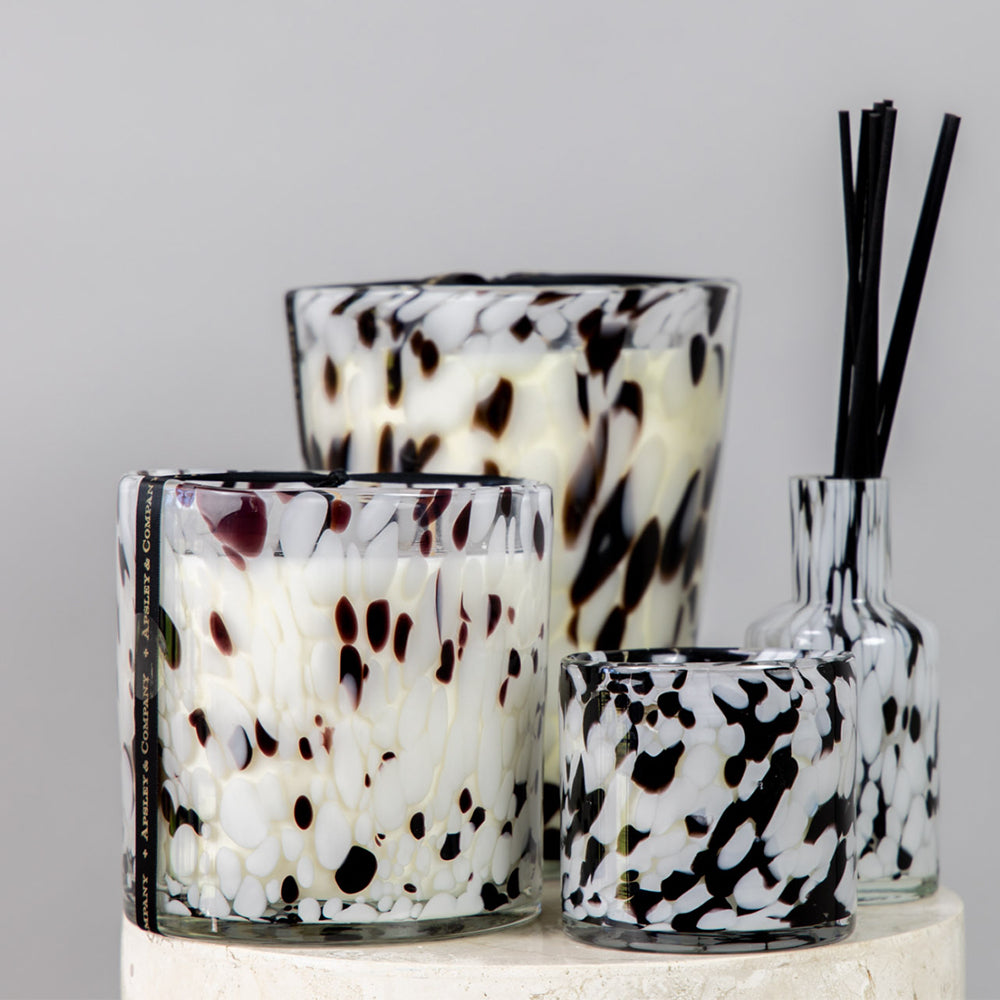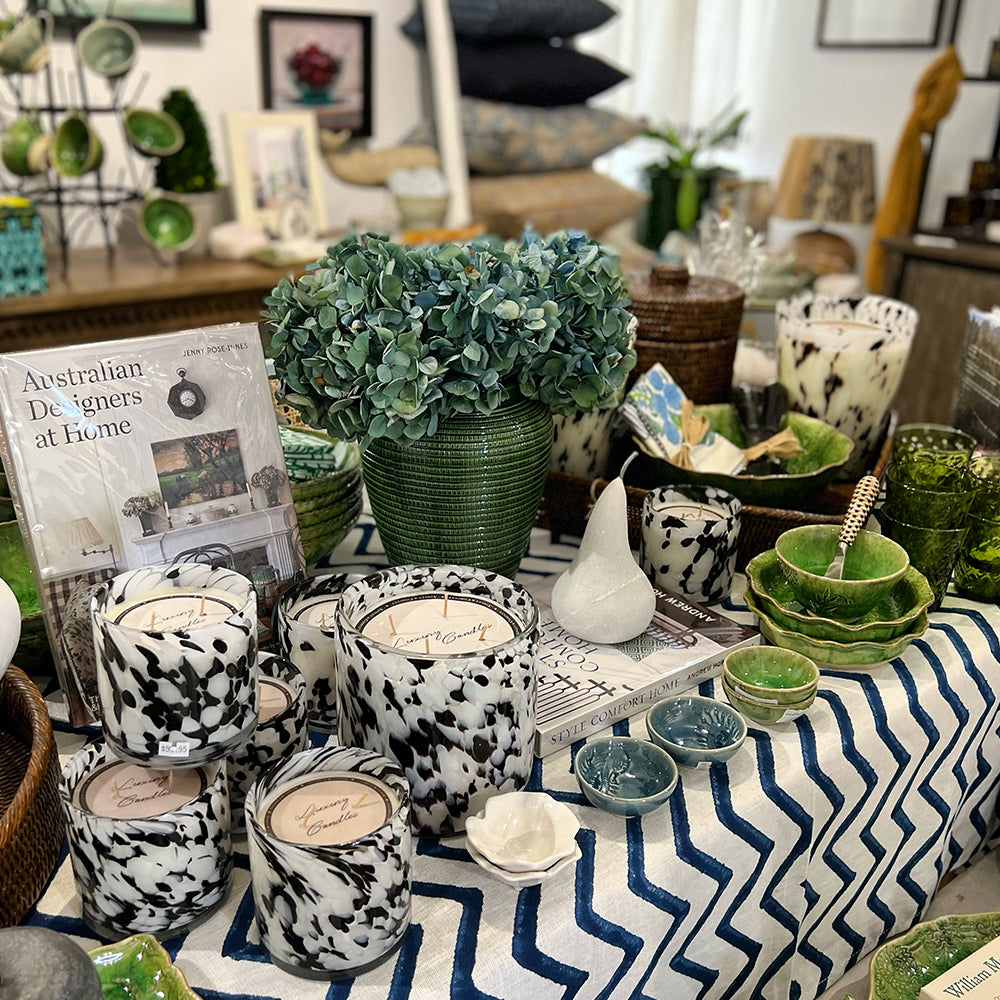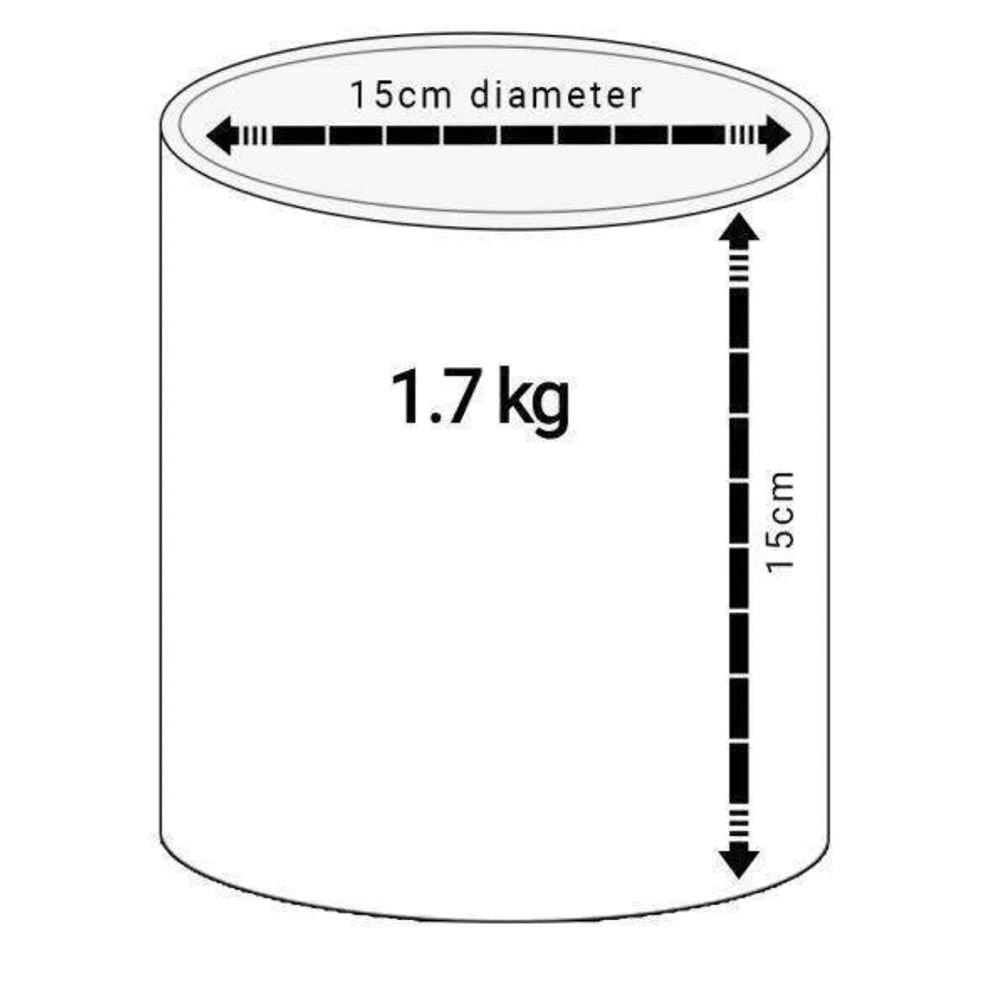 Santorini 1.7kg Luxury Candle
Santorini 1.7kg Luxury Candle
Transform your space into an aquatic haven with this evocative candle. Embrace dreamy marine top notes, intertwined with patchouli and hints of black pepper. Encased in a premium, one-of-a-kind mouth blown glass vessel, flaunting two wicks and comprising of a decadent soy wax blend, this intoxicating ode to Santorini expels a burn time of up to 180 hours.
Our bespoke fragrances have been created in partnership with renowned European perfumers and use the same precious, high quality elements found in designer perfumes. This development takes time and patience.

Every step of our candle making process is performed by hand with meticulous attention to detail.

We use only the finest blend of botanical soy wax combined with food grade wax. By hand pouring each candle, this formulation allows us to have a generous amount of fragrance throughout the entire candle and a longer lasting burn time.

German cotton wicks ensure excellent burn performance, every time.

The candle glass and the packaging can be recycled, reused or re purposed.

A no animal testing policy is applied to all our products.
Fragrance:  Marine, Black Pepper & Patchouli
Fragrance Family: Aquatic
Volume:  1.7kg
Size:  15x15cm
Burn Time:  Up to 180 hours
Availability:  In stock
Shipping:  In stock items ship within 1 week
** TIPS ** 
Always light each wick every time you use the candle and never allow the flames to come into contact with the glass.

Allow the candle to burn until the entire surface becomes liquid every time you light it. This is a MUST on the first burn as this creates a candle memory pool and will avoid candle tunnelling next time you light the candle. The wax pool will take longer to create on the first burn when the wax is 'fresh'. However, you should not burn the candle for more than 3 hours or allow the liquid wax to exceed 2.5 cm deep.

Keep the wicks trimmed to 7mm before lighting your candle to create a good wax pool. (this is where the scent throws from. Not the wicks) and to prevent soot.

Environmental conditions, fragrance and wax colour will affect the candle's burn time. Keep your candle in a dry and consistent temperature (15-25c) For a truly welcoming space, use a diffuser all year around, and the enhance the atmosphere by adding scented candles and fresh flowers.
---
Santorini 1.7kg Luxury Candle
FAQ
Frequently asked question
GIFT CARDS are the perfect solution when you just can't find the right gift or you're short of time!

Rachel Elizabeth Interiors Gift Cards can be redeemed in-store & online!

Frequently asked question
DO YOU OFFER DESIGN SERVICES? We offer a variety of bespoke interior services no matter your project size. Whether you are furnishing a room, redecorating an entire home or simply want help selecting a wallpaper, Rachel Elizabeth Interiors and Textiles can help create an environment you will love. Please contact us for further information regarding these services.
Frequently asked question
BLOCK PRINTED Please note, there may be slight variations in the colour and size as all products are hand printed and made with natural dyes. This is not considered a fault as all pieces are handmade.
Frequently asked question
WHAT IF I SAW AN ITEM IN STORE BUT CAN'T FIND IT ONLINE, HOW CAN I PURCHASE IT? If you cannot find an item online, please call us on 0422 291 621.
Shipping
Fast shipping
Goods will be shipped using Australia Post. Orders placed before 11am will be shipped that day and all other orders normally sent the next business day. 
Order tracking
All orders will be sent via registered post with a tracking number. 
Get in touch
Still have questions?
We are here to help!

Contact Us
About us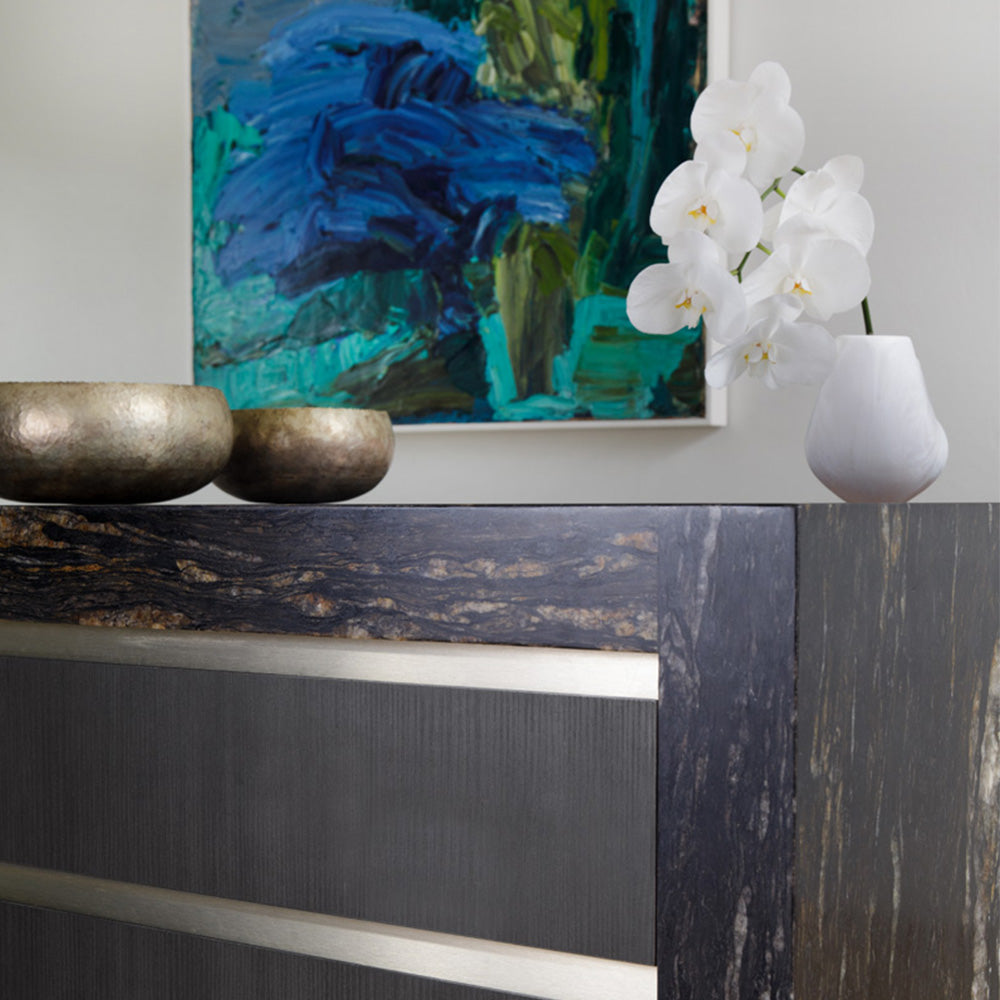 The Studio
Rachel Elizabeth Interiors specialises in bespoke styling, and creating eclectic yet refined spaces.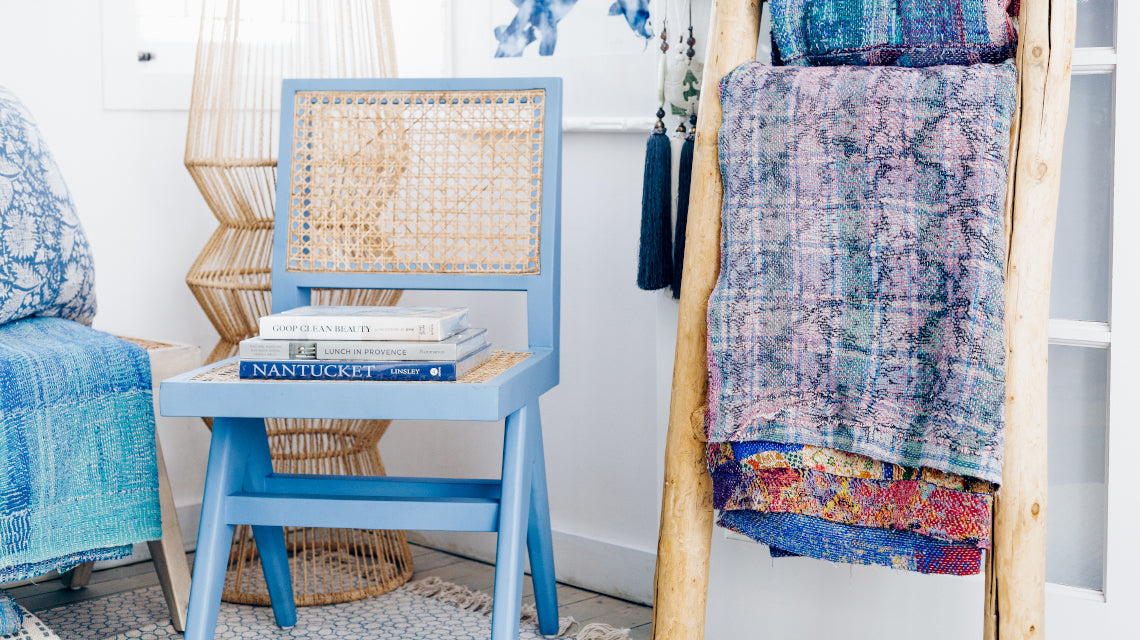 The Store
Our boutique stocks a curated range of timeless, handcrafted homewares, one-of-a-kind pieces, and unique gifts.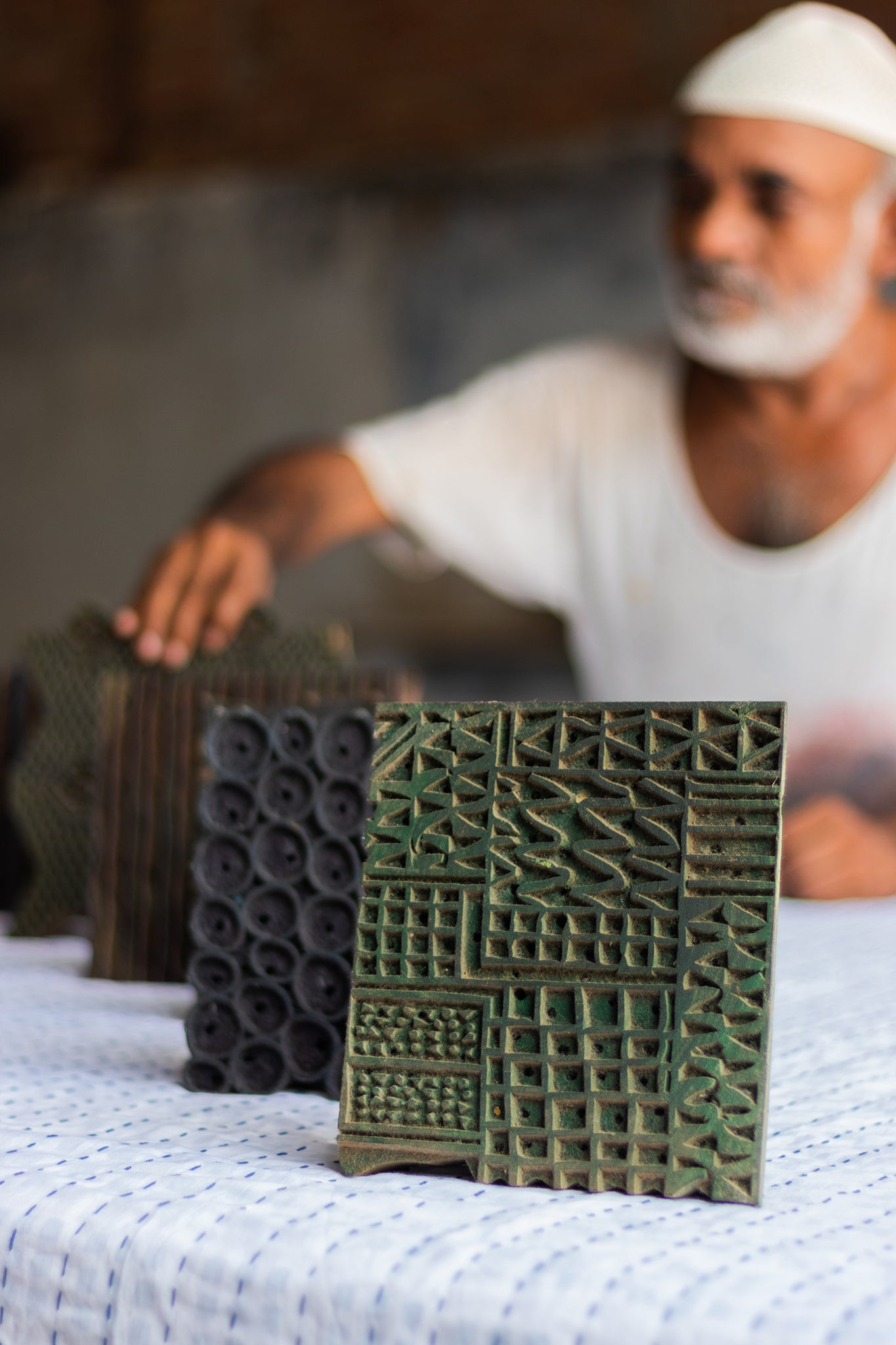 The Block Printing Process
The traditional process of hand block printing on textiles has been practiced in Rajasthan for around 500 years. A print starts with the design, drawn on paper and meticulously carved by hand into the wooden blocks by skilled artisans.