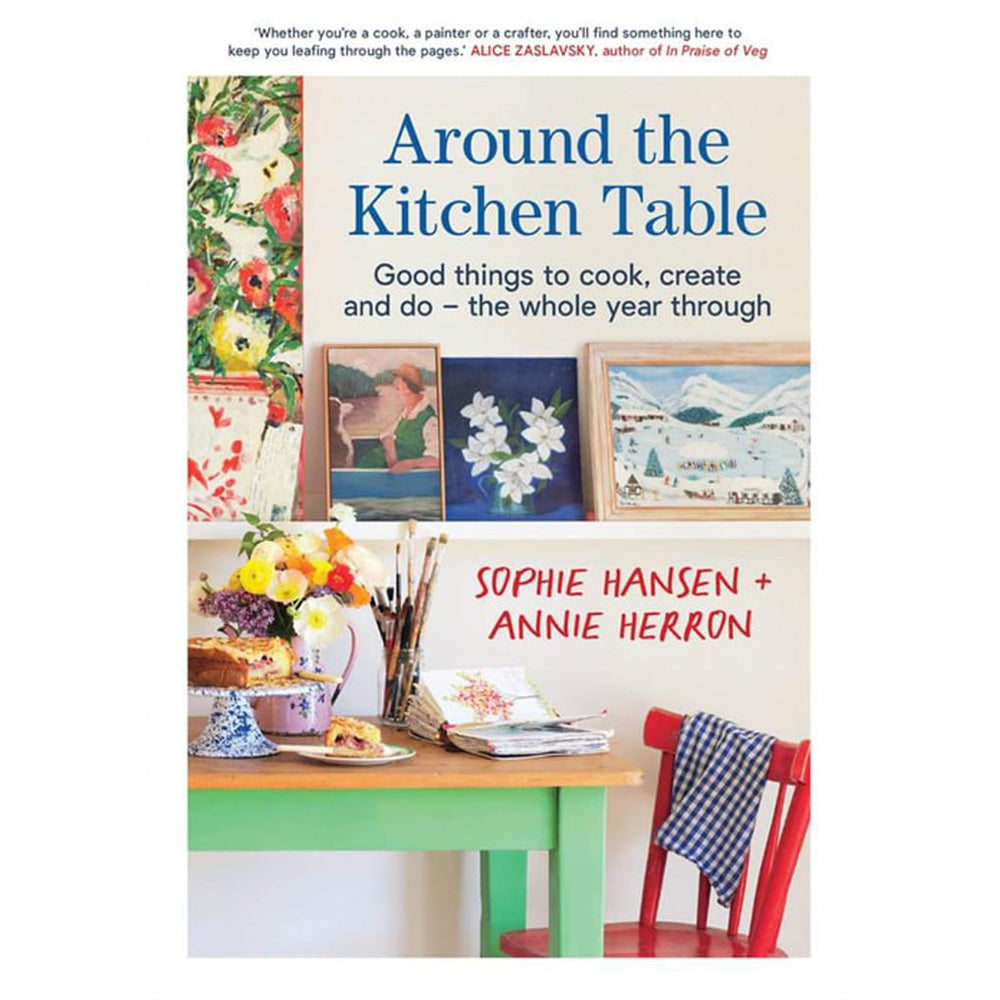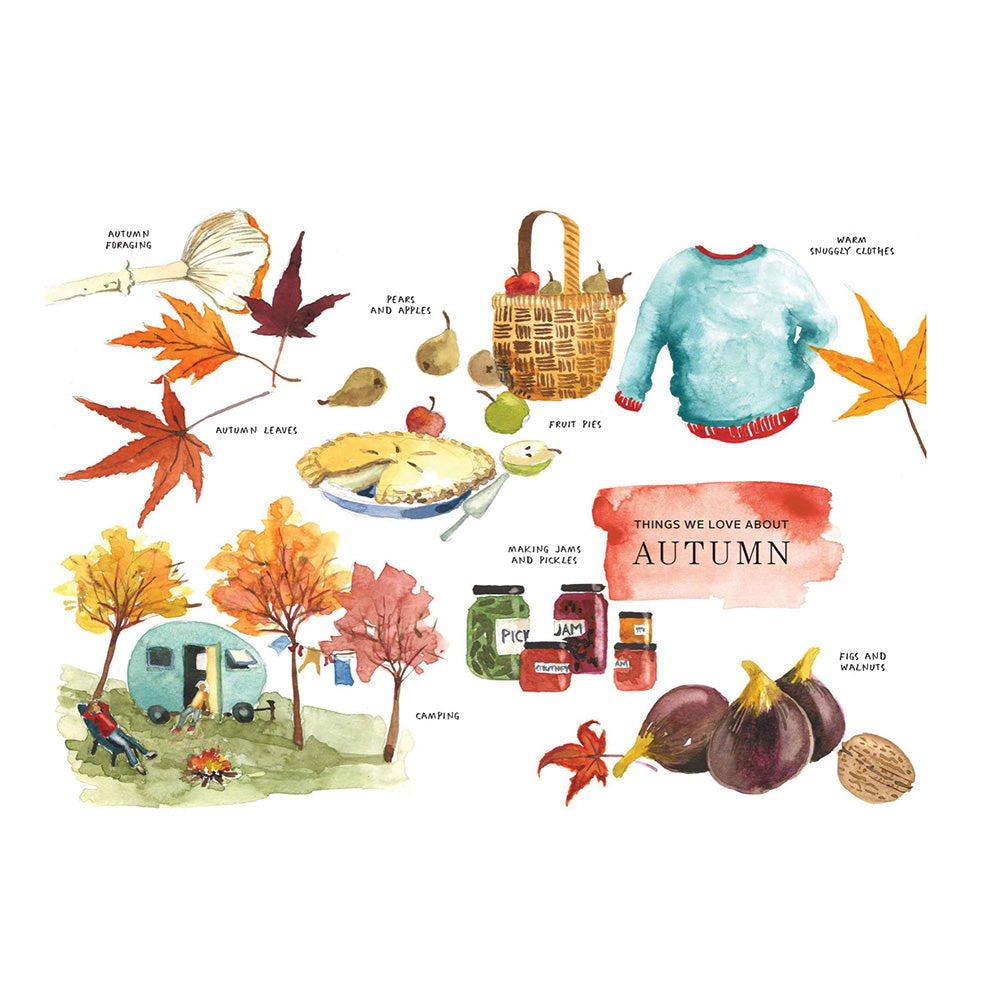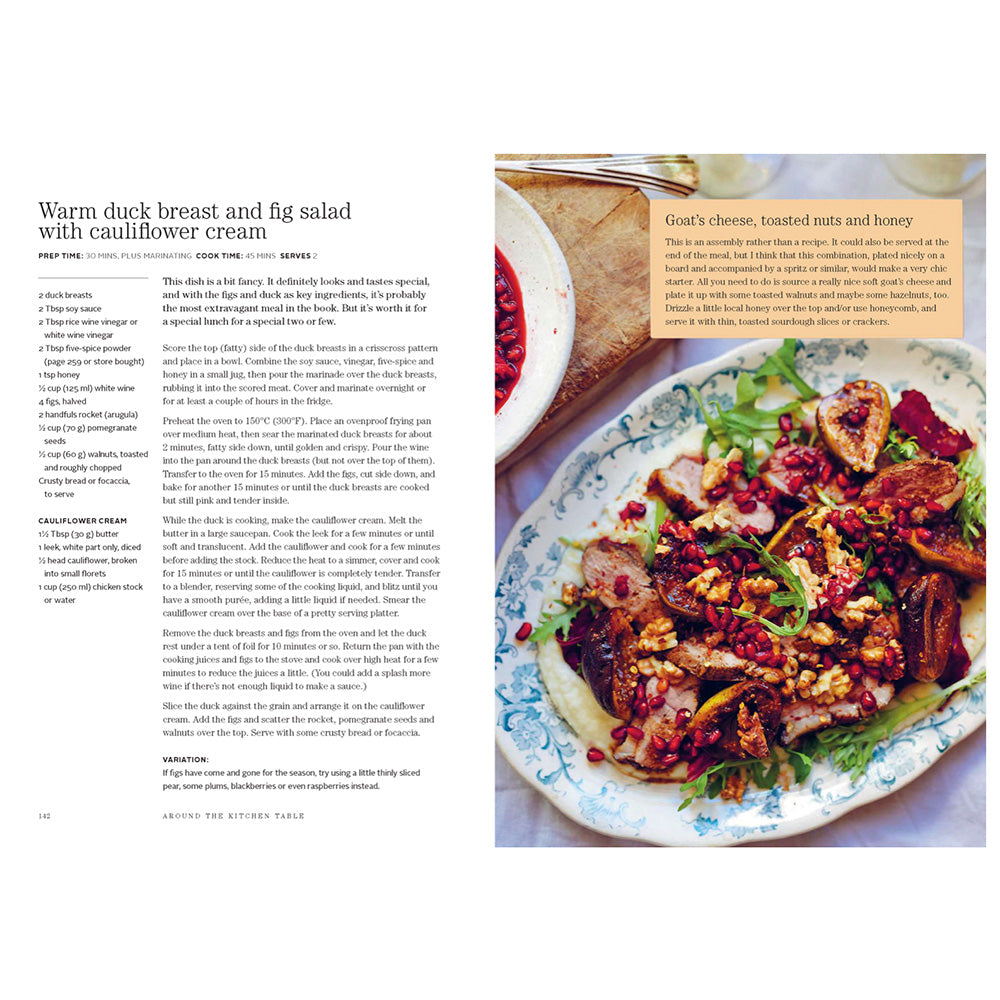 Around the Kitchen Table by Sophie Hansen & Annie Herron
Around the Kitchen Table
Best-selling Sophie Hansen and her artist and art teacher mum Annie Herron have teamed up - here are recipes to cook, preserves to make, things to sketch, crafts for the not-crafty - and more.

'Whether you're a cook, a painter or a crafter, you'll find something here to keep you leafing through the pages.' Alice Zaslavsky, author of In Praise of Veg

Around The Kitchen Table is an invitation to pause our busy lives - even for half an hour - and cook, create or make something good every day. Written by food writer Sophie Hansen and her mum, art teacher Annie Herron, it celebrates the joy and sense of satisfaction that comes with preparing a simple meal to share, pencilling a sketch or making a jar of jam to give as a gift. Organised into seasons, each chapter is packed with inspiration and encouragement, including bright spring lunches and easy preserves, how to start and finish a watercolour painting at the beach (or anywhere!), generous picnics for summer days, the joy of Christmas baking and craft, cosy suppers, autumn sketching adventures and slow cooking and drawing games for cold winter afternoons.

'The kitchen table is the beating heart of any home and Sophie Hansen brings us into hers with her new book Around the Kitchen Table.

About the Author

Sophie Hansen lives with her family on a farm just outside Orange in country New South Wales. She is a freelance food and features writer, and teaches social media and content marketing to producers and small businesses via workshops and small group tutorials. Her previous books are A Basket by the Door and In Good Company.

Sophie's mum, Annie Herron, is an exhibiting artist and sculptor and an art teacher who has taught all ages, young and old. She has been a guide at the Art Gallery of New South Wales for over 20 years. Annie runs art classes at her family farm at Rydal on the western edge of the Great Divide.

AVAILABILITY:  In stock
SHIPPING:  In stock items ship within one week
---
Around the Kitchen Table by Sophie Hansen & Annie Herron
FAQ
Frequently asked question
GIFT CARDS are the perfect solution when you just can't find the right gift or you're short of time!

Rachel Elizabeth Interiors Gift Cards can be redeemed in-store & online!

Frequently asked question
DO YOU OFFER DESIGN SERVICES? We offer a variety of bespoke interior services no matter your project size. Whether you are furnishing a room, redecorating an entire home or simply want help selecting a wallpaper, Rachel Elizabeth Interiors and Textiles can help create an environment you will love. Please contact us for further information regarding these services.
Frequently asked question
BLOCK PRINTED Please note, there may be slight variations in the colour and size as all products are hand printed and made with natural dyes. This is not considered a fault as all pieces are handmade.
Frequently asked question
WHAT IF I SAW AN ITEM IN STORE BUT CAN'T FIND IT ONLINE, HOW CAN I PURCHASE IT? If you cannot find an item online, please call us on 0422 291 621.
Shipping
Fast shipping
Goods will be shipped using Australia Post. Orders placed before 11am will be shipped that day and all other orders normally sent the next business day. 
Order tracking
All orders will be sent via registered post with a tracking number. 
Get in touch
Still have questions?
We are here to help!

Contact Us
About us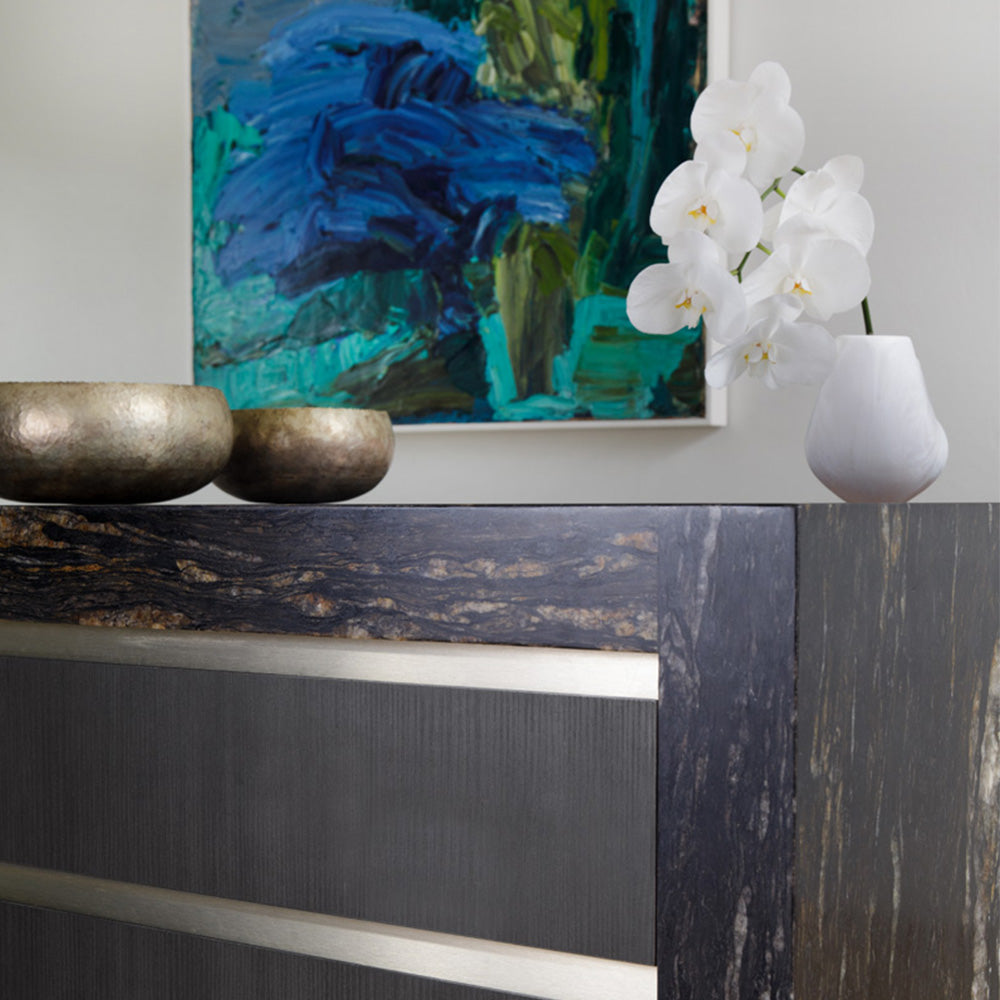 The Studio
Rachel Elizabeth Interiors specialises in bespoke styling, and creating eclectic yet refined spaces.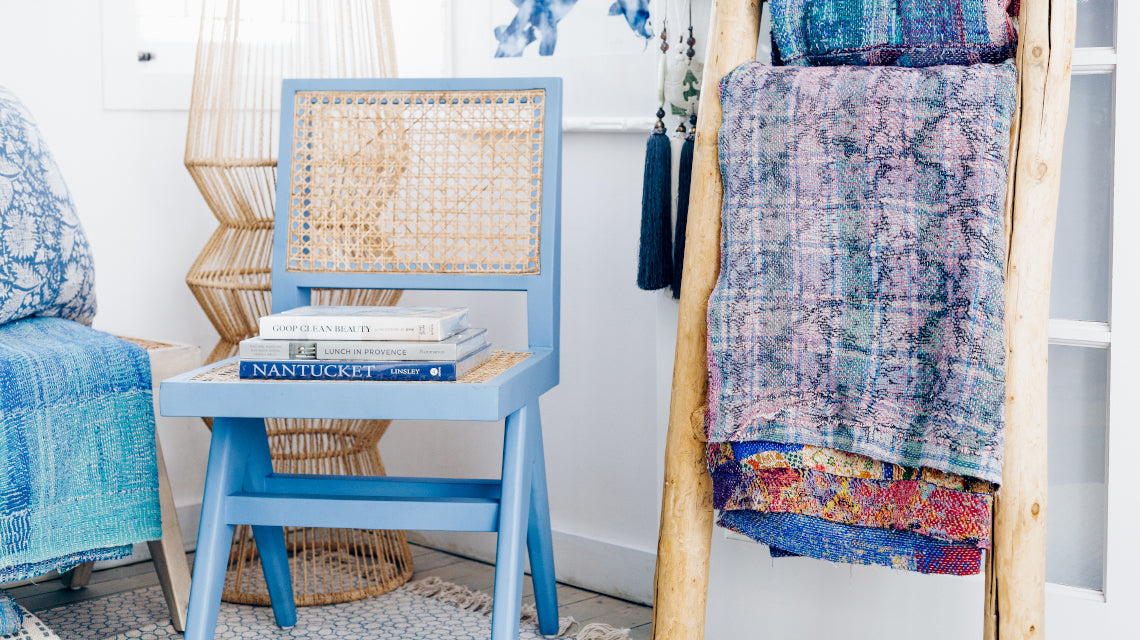 The Store
Our boutique stocks a curated range of timeless, handcrafted homewares, one-of-a-kind pieces, and unique gifts.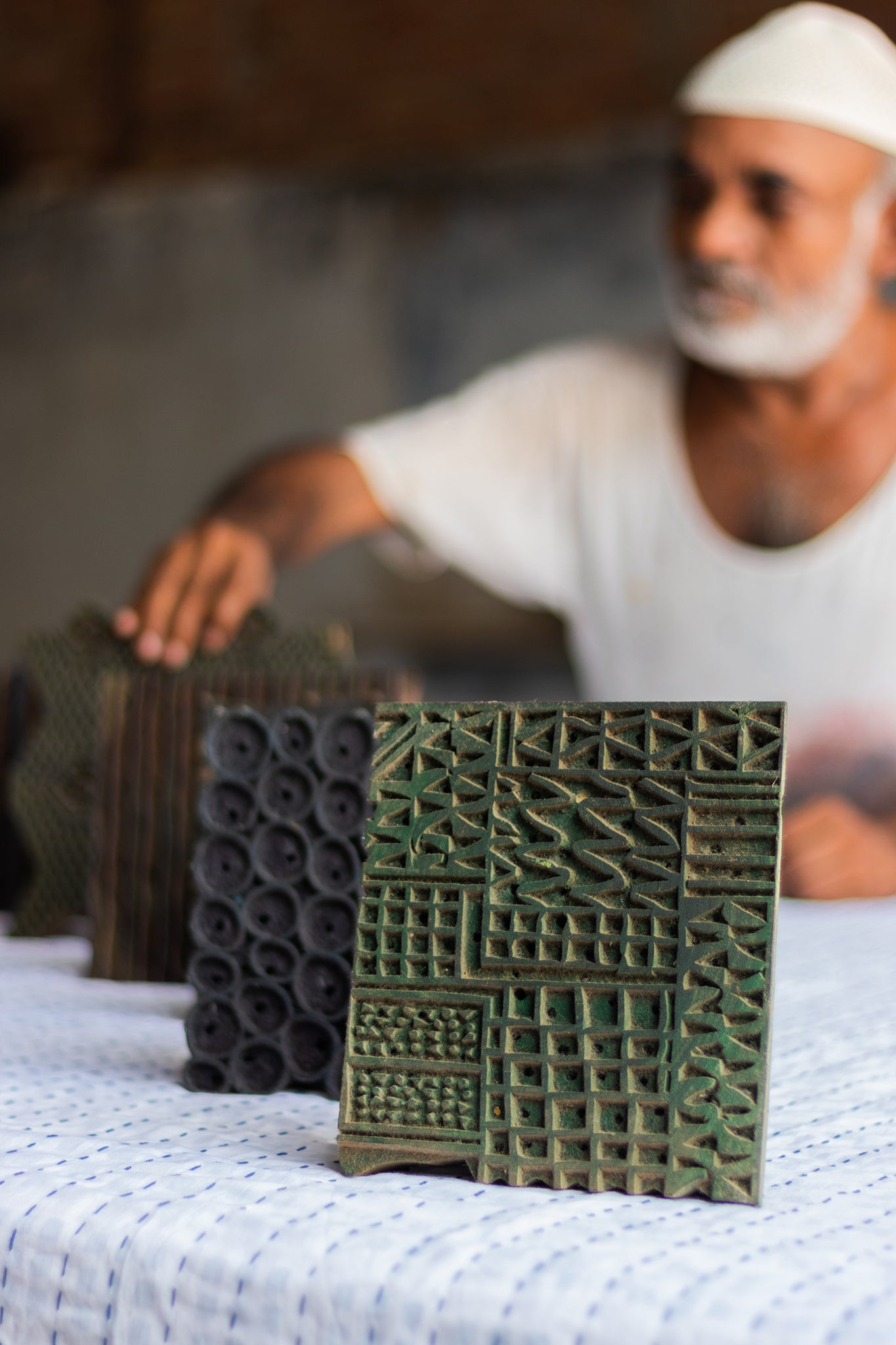 The Block Printing Process
The traditional process of hand block printing on textiles has been practiced in Rajasthan for around 500 years. A print starts with the design, drawn on paper and meticulously carved by hand into the wooden blocks by skilled artisans.