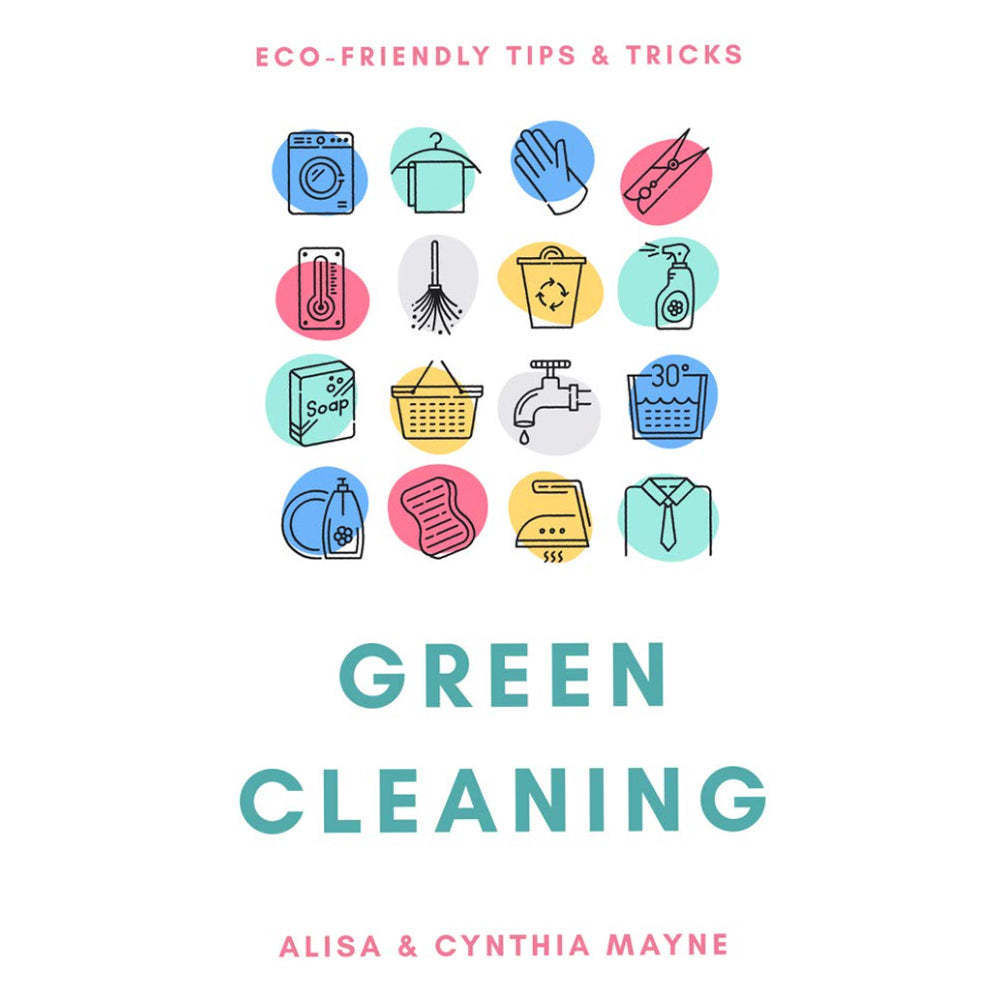 Green Cleaning : Eco Friendly Tips & Tricks by Alisa & Cynthia Mayne
Green Cleaning : Eco Friendly Tips & Tricks (Paperback)
Green Cleaning is your go-to guide for beating the big companies at their own game, giving you chemical-free tips, tricks, and recipes to clean everything from the bathroom tiles to red wine stains on carpet and blocked drains. All recipes are 100% environmentally and budget friendly, making sure your cleaning footprint is green and cost effective.

Learn how to harness the natural cleaning power of common household ingredients such as lemons, baking soda, and vinegar to cut through grease and grime with minimal effort and cost. With the world moving at a pace that most of us race to catch up with, now more than ever we have the power to press the pause button and reset how we will restart what we bring into our home. A simple life is a lovely life and the fabulous side effects of this lifestyle is more money, less chemicals, a happier planet, more time, less waste, and less toxins for your body to have to process.

This book was written as a workbook, you can start your new cleaning journey by simply embracing one new way to clean at the start, or by using many of the tips at once. Each tiny change makes a big change over time. Each chemical cleaning product that you leave on the supermarket shelf and instead make yourself is an inspiring step towards a simple, clean, healthy, and happy home.

About the Authors

Alisa Mayne is the bestselling author of several practical books including Green Stain Busters and the Feed Your Family For Less series. Her experiences growing up self-sufficiently and her 25 years in the food industry, including launching and running many of her own successful food businesses, have led her to share and inspire others with helpful simple life tips, tricks and recipes in an easy and fun way.

Her books are aimed to be simple but informative and all are based on real-life skills she has learned through the varied and unusual life she has lived. From off-grid farmhouses to inner-city apartments, from Scottish castles to Tropical fruit farms, and from the sunny beaches of Qld to the serene and peaceful small-town life of New Zealand's Deep South, her books encourage readers to give an eco-friendly and budget-friendly lifestyle ago.

Cynthia Mayne was considered an expert in the field of budget and natural cooking and cleaning in Australia. Cynthia passed away in 2012 but not before teaching her daughter all she knew from her 40 years of experience.
AVAILABILITY:  In stock
SHIPPING:  In stock items ship within one week
---
Green Cleaning : Eco Friendly Tips & Tricks by Alisa & Cynthia Mayne
FAQ
Frequently asked question
GIFT CARDS are the perfect solution when you just can't find the right gift or you're short of time!

Rachel Elizabeth Interiors Gift Cards can be redeemed in-store & online!

Frequently asked question
DO YOU OFFER DESIGN SERVICES? We offer a variety of bespoke interior services no matter your project size. Whether you are furnishing a room, redecorating an entire home or simply want help selecting a wallpaper, Rachel Elizabeth Interiors and Textiles can help create an environment you will love. Please contact us for further information regarding these services.
Frequently asked question
BLOCK PRINTED Please note, there may be slight variations in the colour and size as all products are hand printed and made with natural dyes. This is not considered a fault as all pieces are handmade.
Frequently asked question
WHAT IF I SAW AN ITEM IN STORE BUT CAN'T FIND IT ONLINE, HOW CAN I PURCHASE IT? If you cannot find an item online, please call us on 0422 291 621.
Shipping
Fast shipping
Goods will be shipped using Australia Post. Orders placed before 11am will be shipped that day and all other orders normally sent the next business day. 
Order tracking
All orders will be sent via registered post with a tracking number. 
Get in touch
Still have questions?
We are here to help!

Contact Us
About us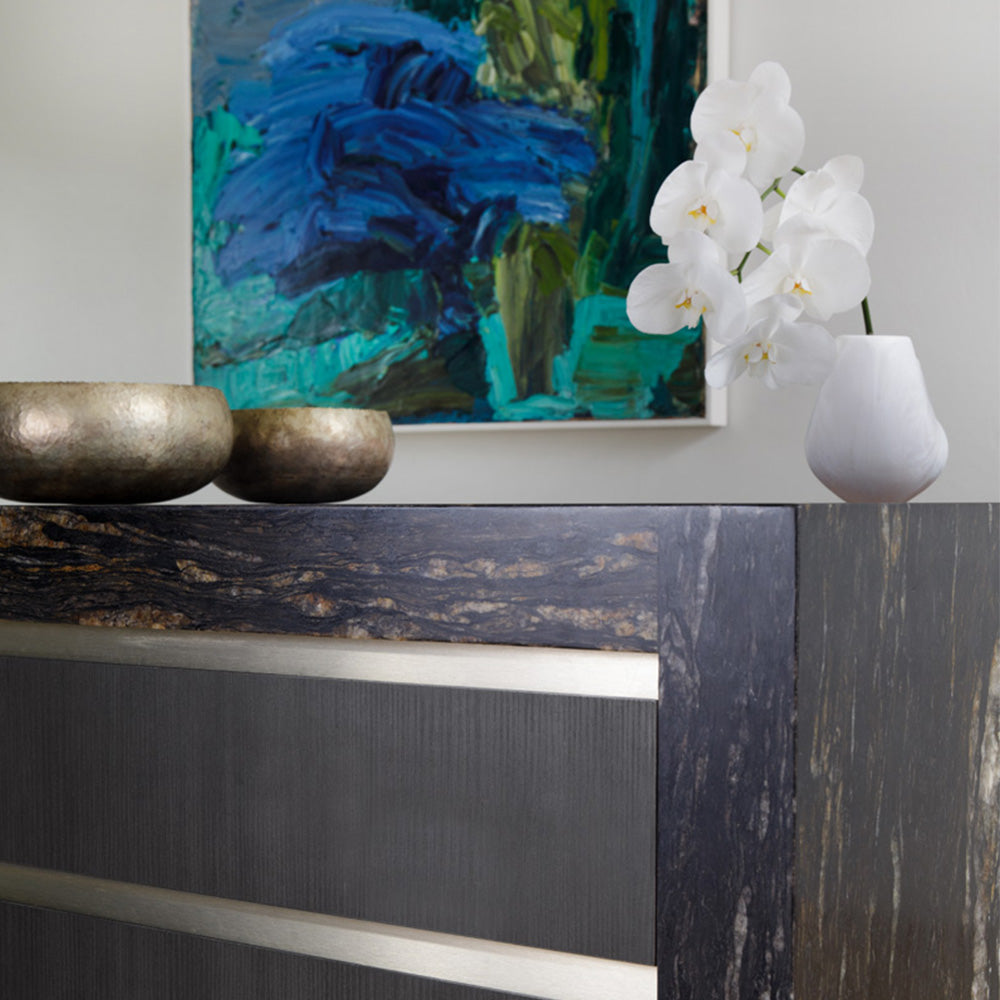 The Studio
Rachel Elizabeth Interiors specialises in bespoke styling, and creating eclectic yet refined spaces.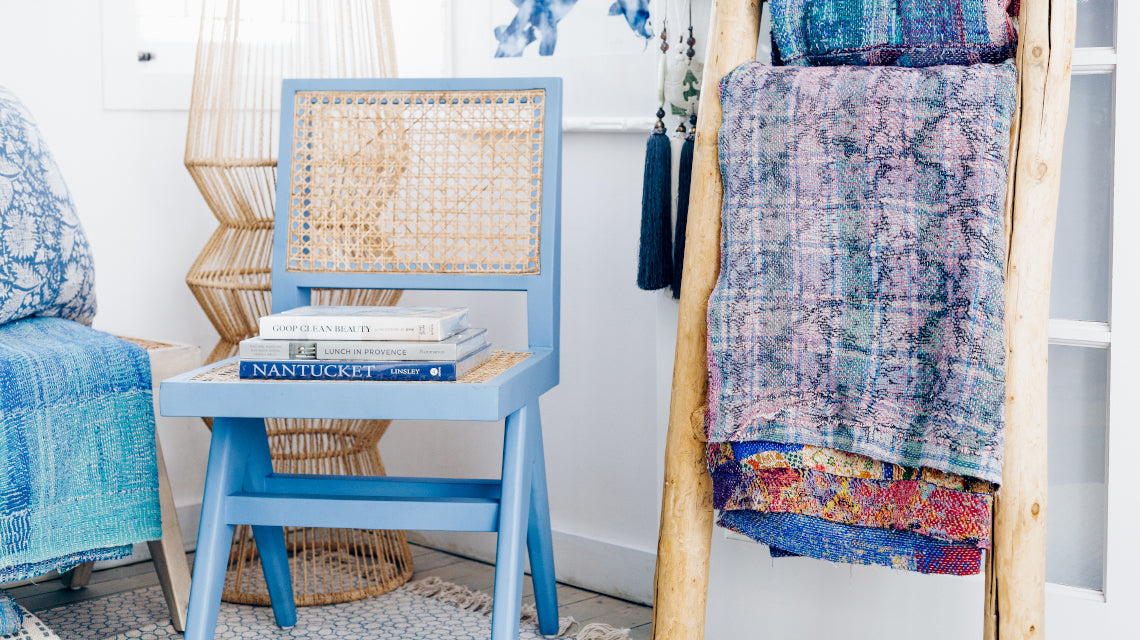 The Store
Our boutique stocks a curated range of timeless, handcrafted homewares, one-of-a-kind pieces, and unique gifts.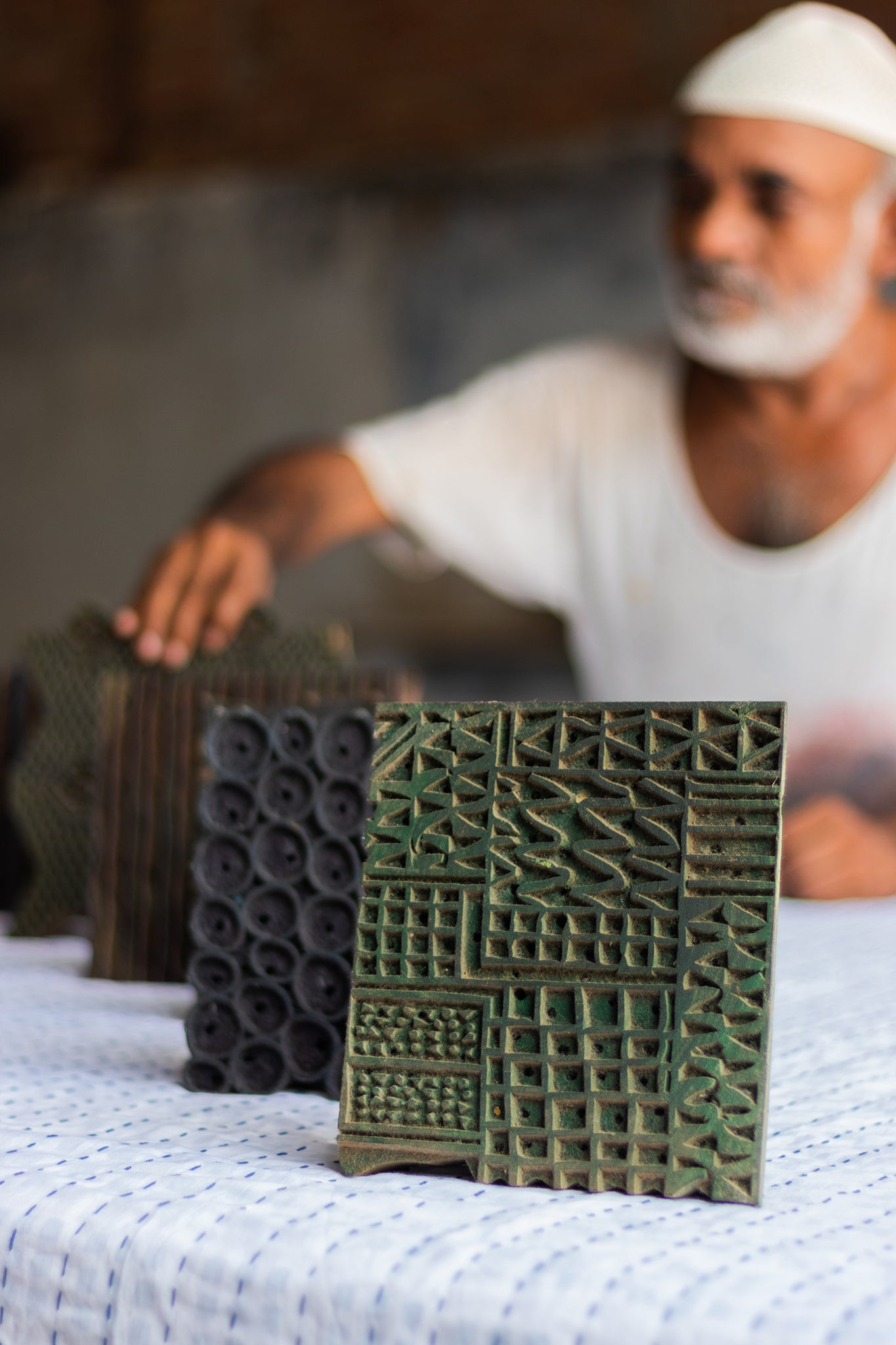 The Block Printing Process
The traditional process of hand block printing on textiles has been practiced in Rajasthan for around 500 years. A print starts with the design, drawn on paper and meticulously carved by hand into the wooden blocks by skilled artisans.