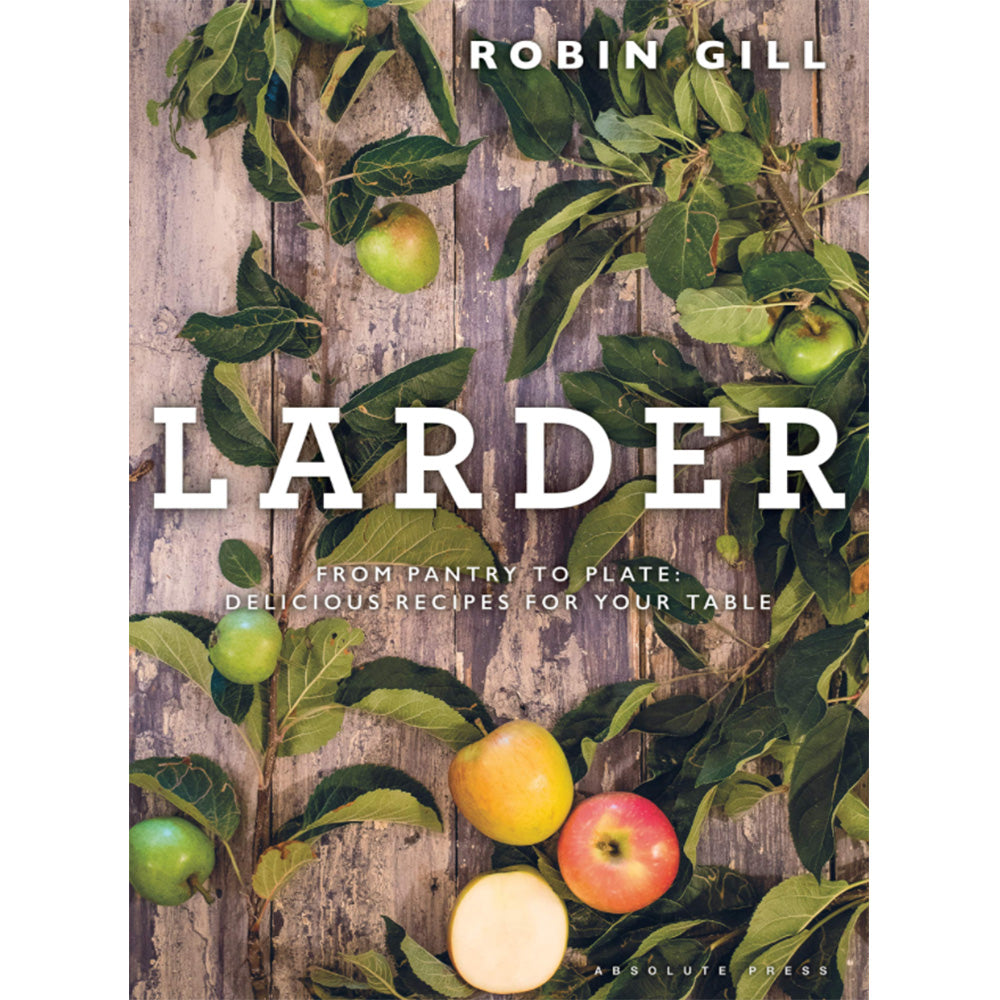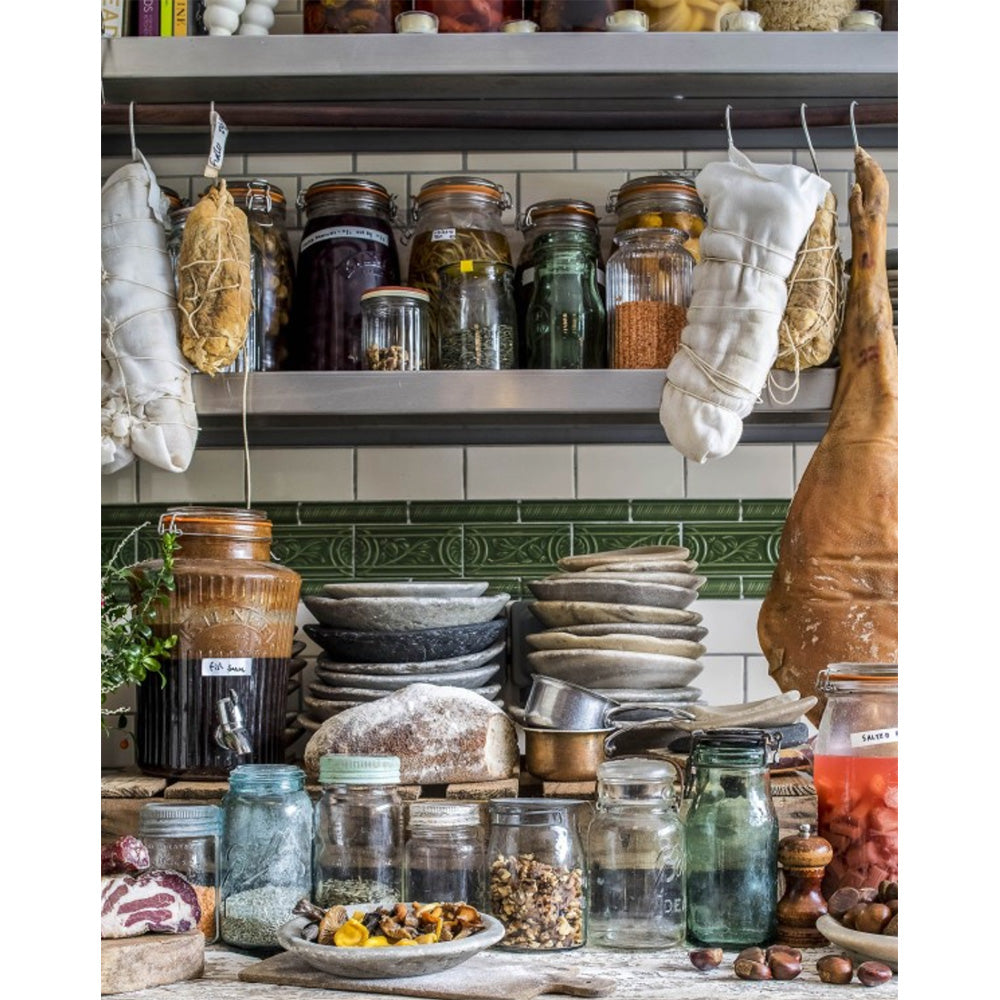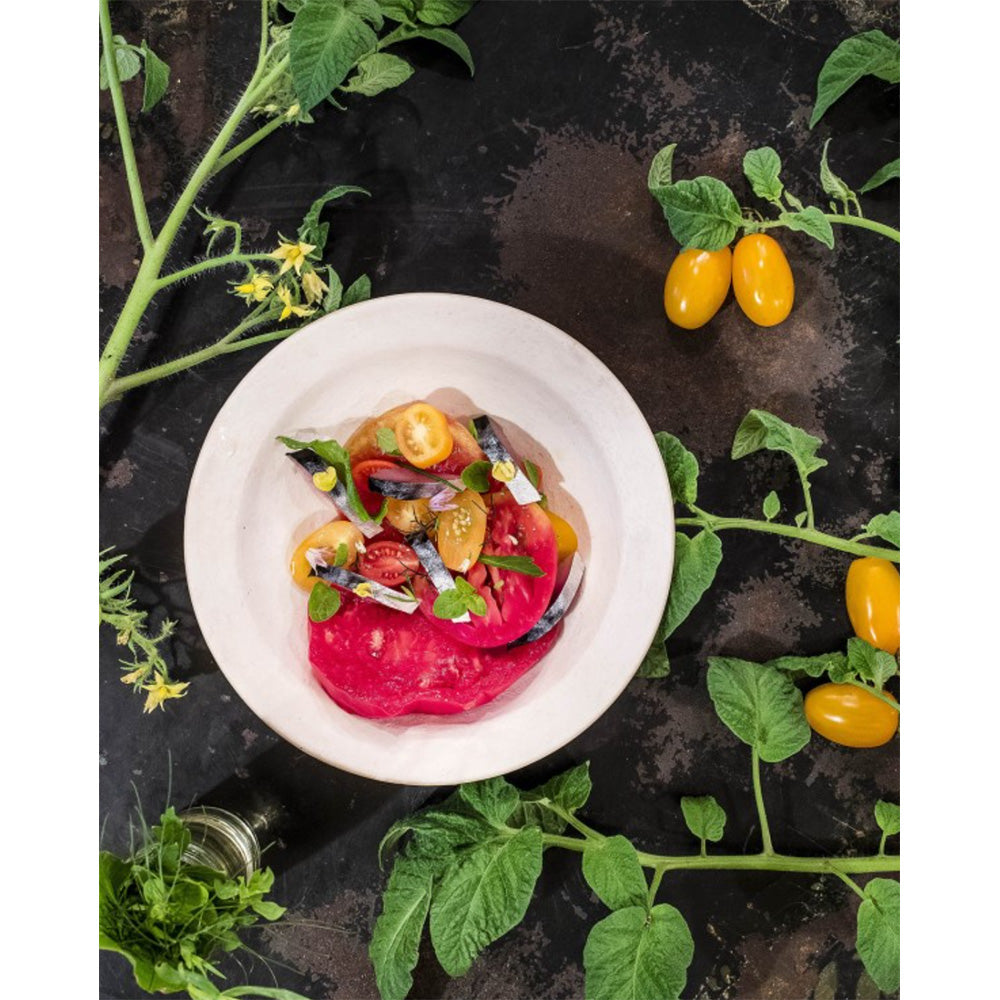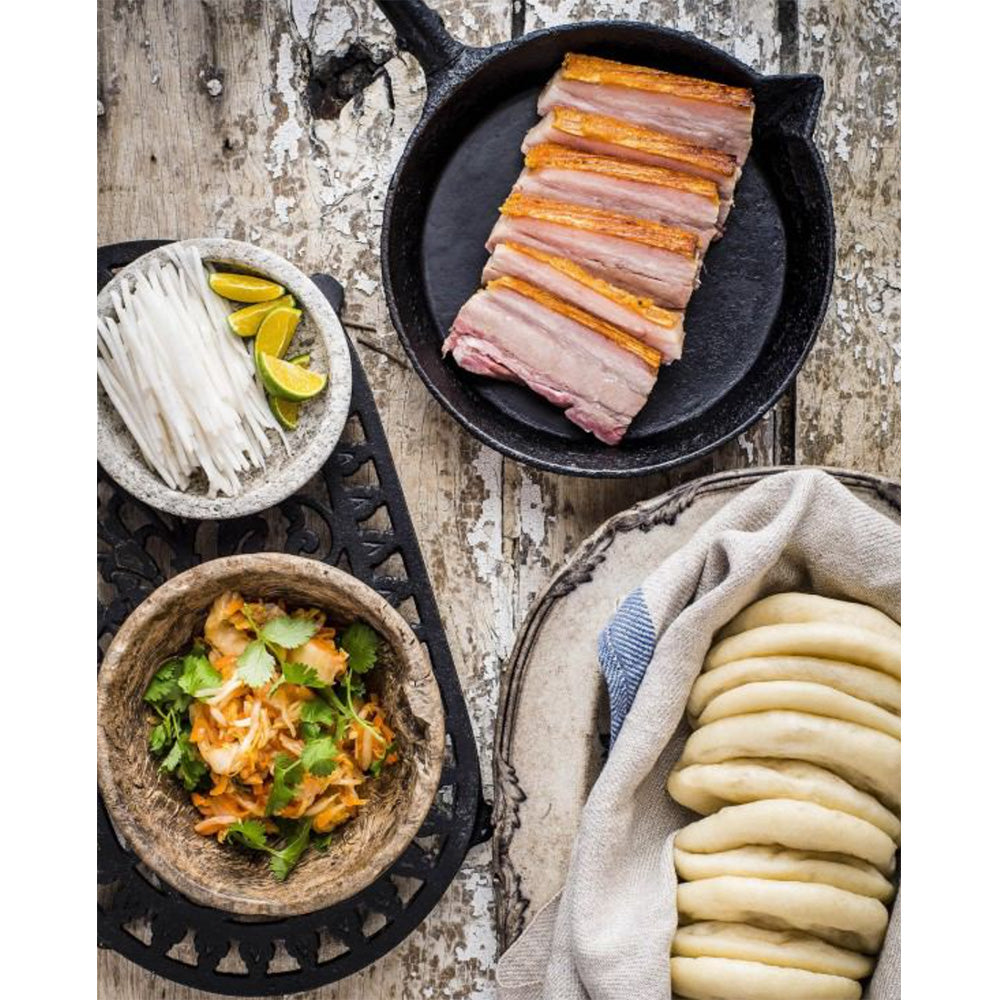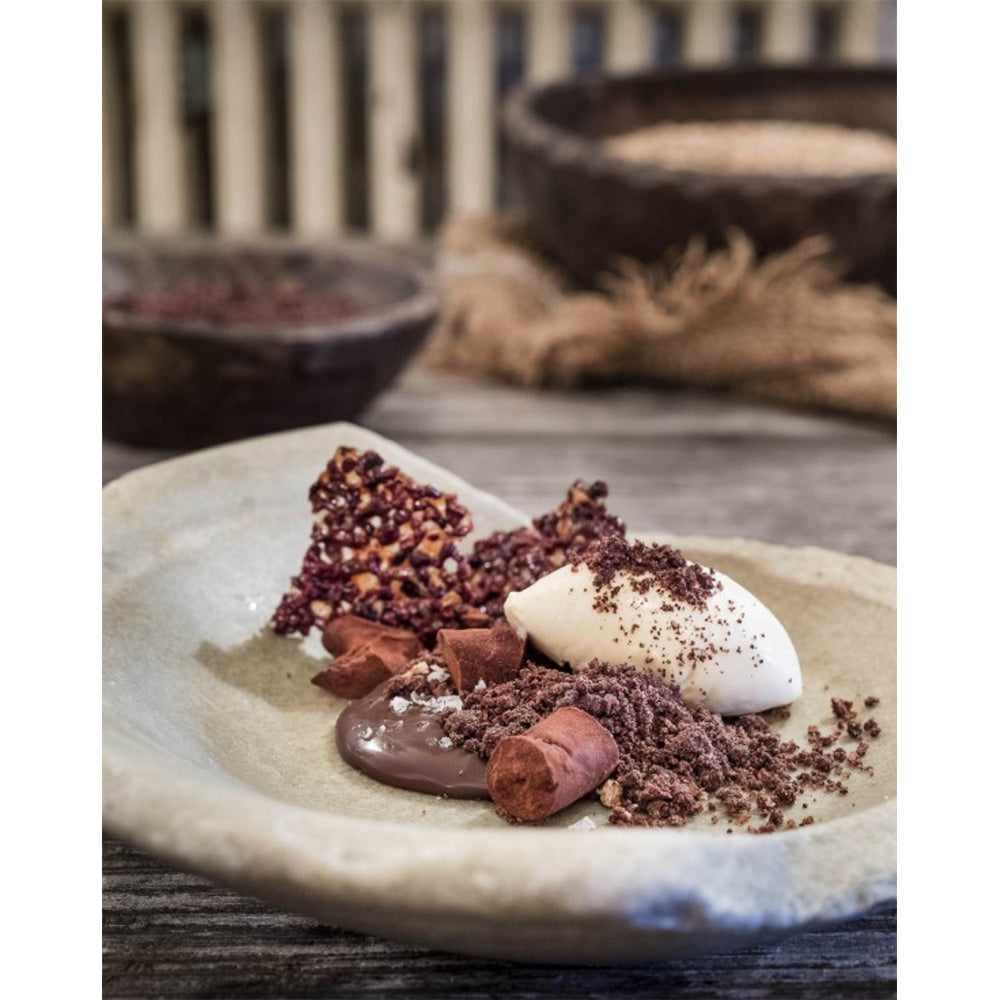 Larder by Robin Gill (Hardcover)
Larder is set to change the way the world looks at and enjoys British food. Robin's recipes will take the reader on a journey discovering forgotten techniques that once were the backbone of the British cooks' skills, achieving startling fresh and modern ways with plate and palate. In the same way that Ottolenghi has defined a new way of celebrating Middle Eastern and Mediterranean cuisines and their ingredients so too Robin Gill has revolutionised the way British food is cooked and enjoyed, with his philosophy of using classic techniques to produce bold new recipes.

Absolute freshness and seasonality is at the heart of his cooking. Game, when is in season, is a hero of his menus, and in spring the fruits of his city kitchen gardens attached to each of his restaurants provide produce for the tables, jars and bottles that adorn each of his destinations. Curing, fermenting and pickling are very much to the fore linked hand in hand with an unfettered philosophy of nose to tail, tail to gill and root to bloom.

In Robin's own words: I want to share my techniques and prove that a more traditional cooking method is perfectly achievable in any home but the rewards and possibilities are endless. Bread, charcuterie, vegetable ferments, chutneys, pickles, curing and smoking are but a few techniques that you will learn that don't require a countryside location to achieve a healthy larder – which in turn will become your secret weapon in creating some inspiring dishes. What we are doing is nothing new but it's how we piece everything together, and this is what I believe to be the start of a new wave in modern cooking and the birth of the modern bistro.

This new book is a true reflection of Robin's ethos and brings his unique recipes to reader's home kitchens. Each recipe is accompanied by stunning photography by Paul Winch-Furness.
---
FAQ
Frequently asked question
GIFT CARDS are the perfect solution when you just can't find the right gift or you're short of time!

Rachel Elizabeth Interiors Gift Cards can be redeemed in-store & online!

Frequently asked question
DO YOU OFFER DESIGN SERVICES? We offer a variety of bespoke interior services no matter your project size. Whether you are furnishing a room, redecorating an entire home or simply want help selecting a wallpaper, Rachel Elizabeth Interiors and Textiles can help create an environment you will love. Please contact us for further information regarding these services.
Frequently asked question
BLOCK PRINTED Please note, there may be slight variations in the colour and size as all products are hand printed and made with natural dyes. This is not considered a fault as all pieces are handmade.
Frequently asked question
WHAT IF I SAW AN ITEM IN STORE BUT CAN'T FIND IT ONLINE, HOW CAN I PURCHASE IT? If you cannot find an item online, please call us on 0422 291 621.
Shipping
Fast shipping
Goods will be shipped using Australia Post. Orders placed before 11am will be shipped that day and all other orders normally sent the next business day. 
Order tracking
All orders will be sent via registered post with a tracking number. 
Get in touch
Still have questions?
We are here to help!

Contact Us
About us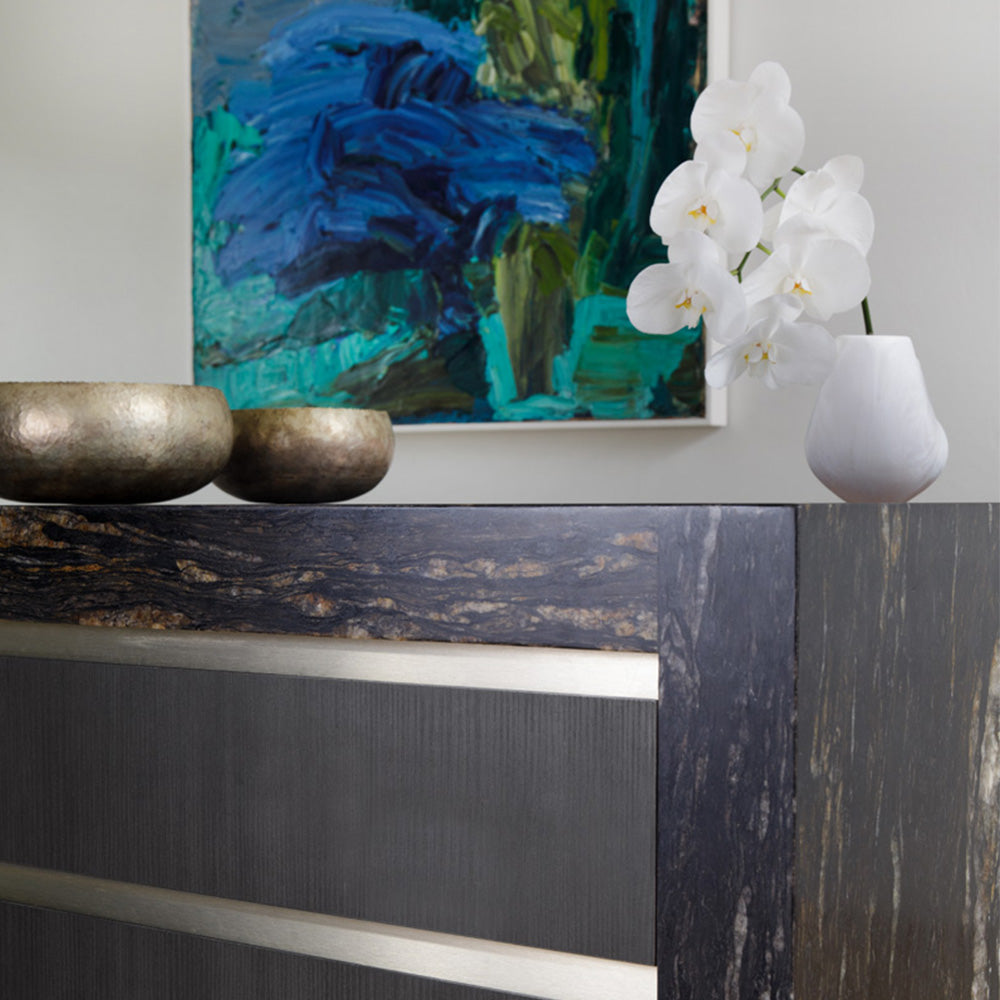 The Studio
Rachel Elizabeth Interiors specialises in bespoke styling, and creating eclectic yet refined spaces.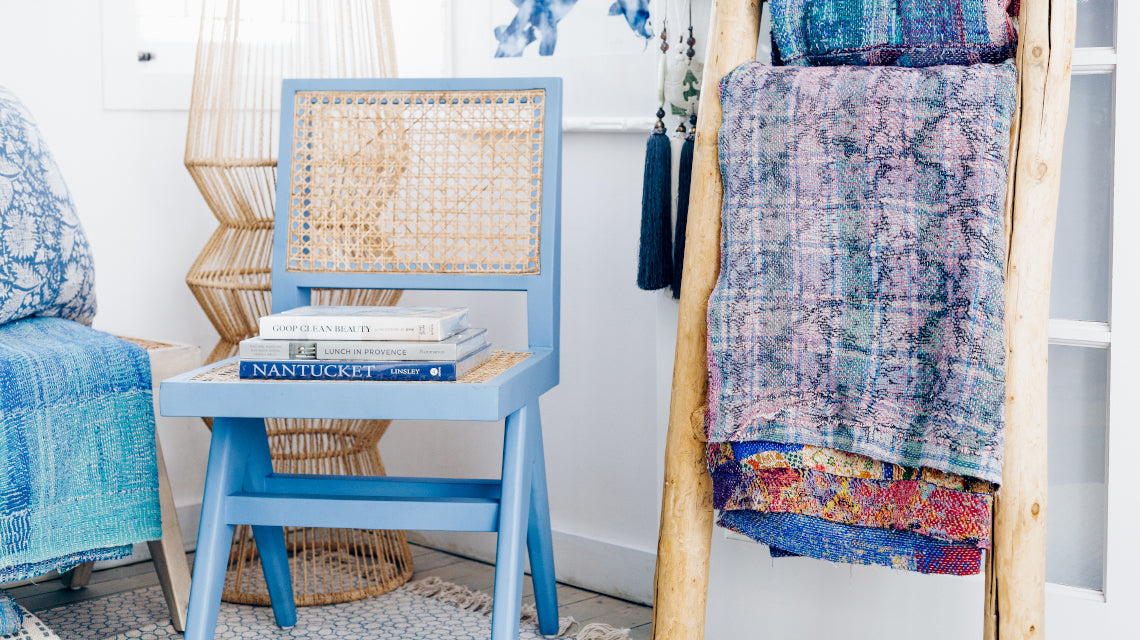 The Store
Our boutique stocks a curated range of timeless, handcrafted homewares, one-of-a-kind pieces, and unique gifts.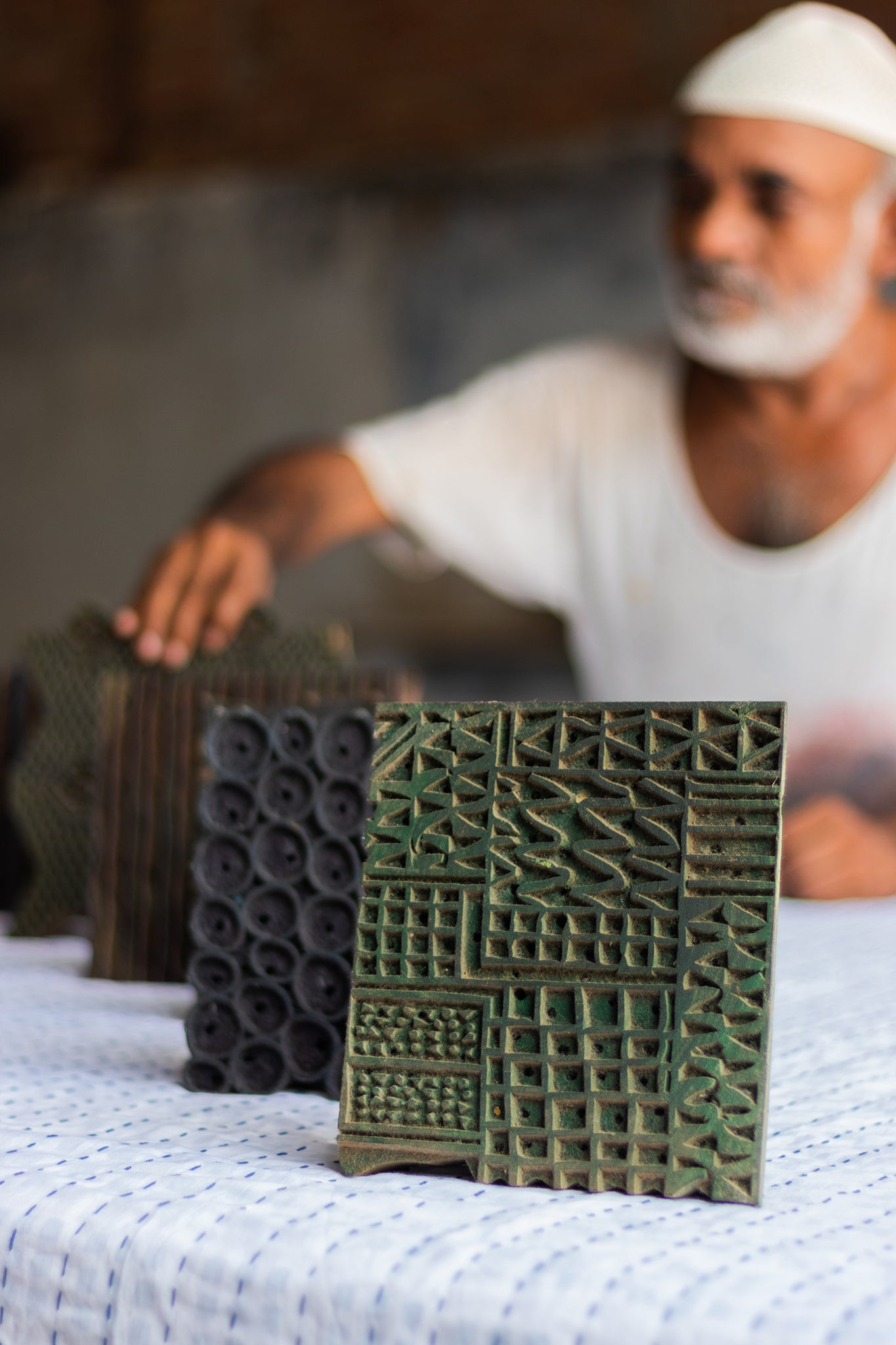 The Block Printing Process
The traditional process of hand block printing on textiles has been practiced in Rajasthan for around 500 years. A print starts with the design, drawn on paper and meticulously carved by hand into the wooden blocks by skilled artisans.