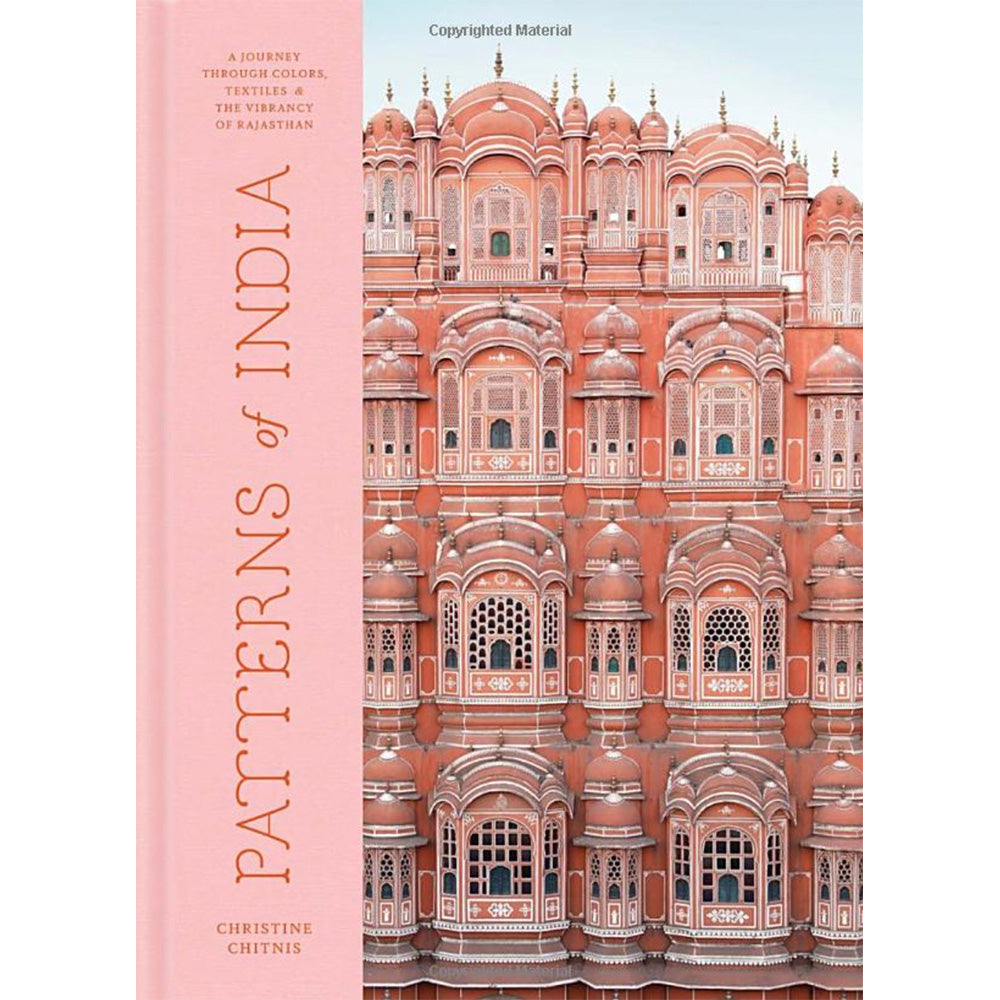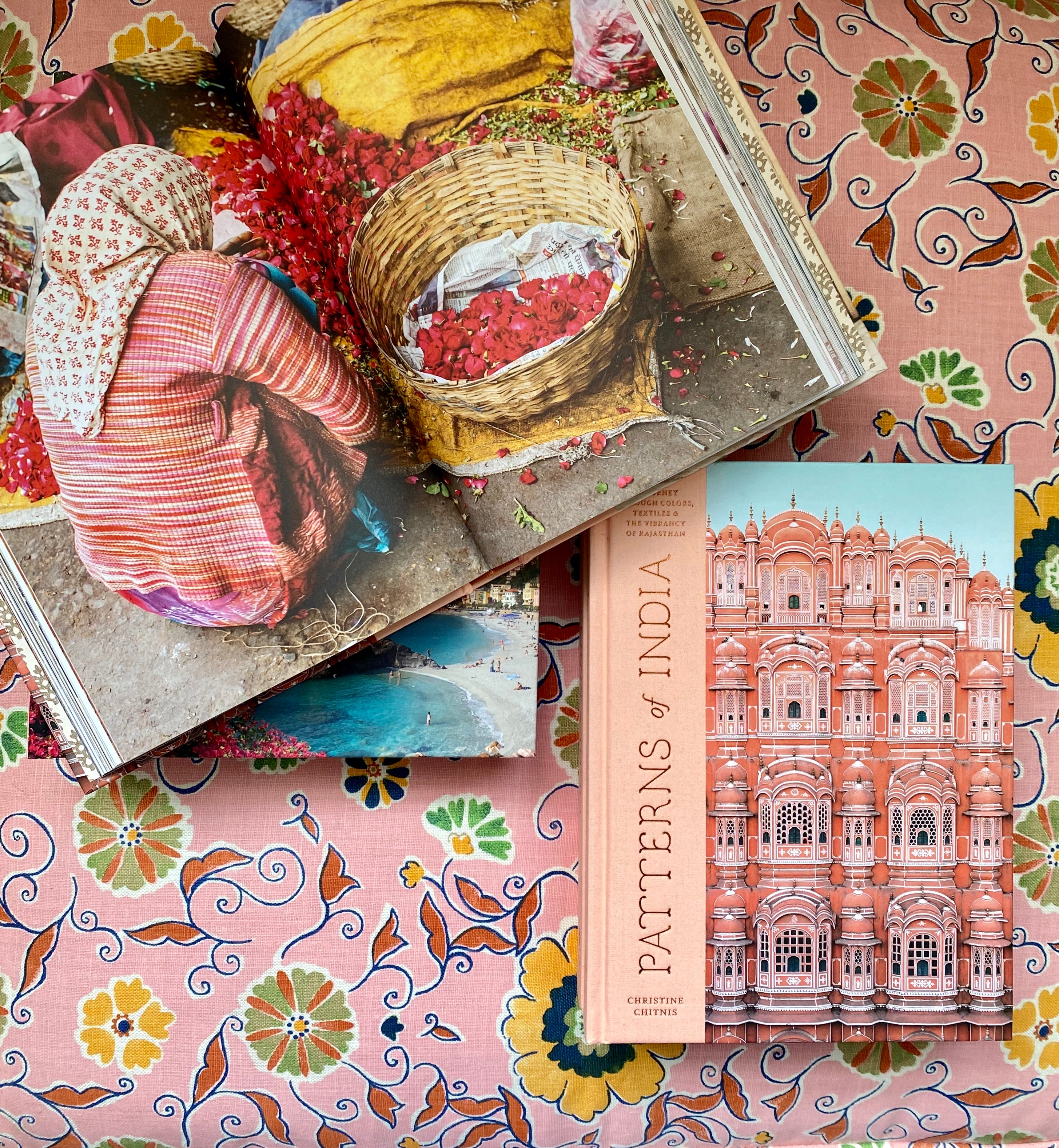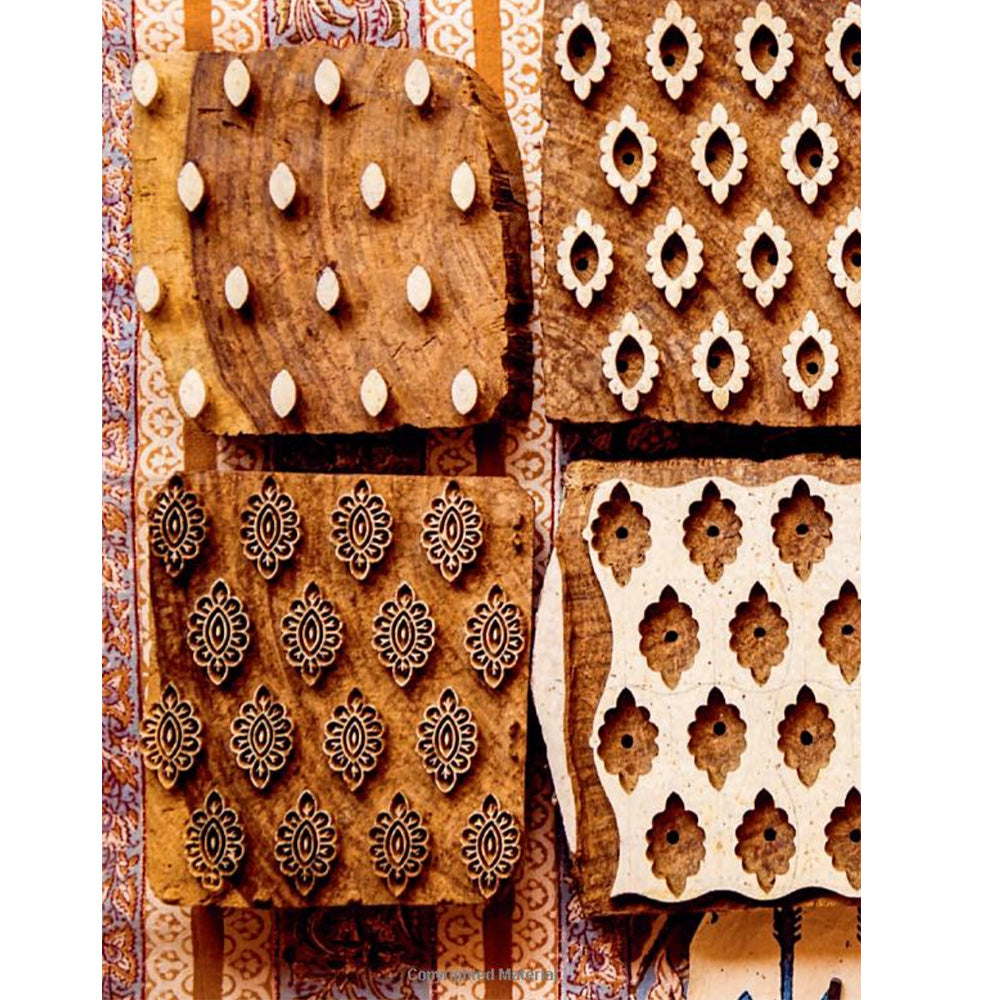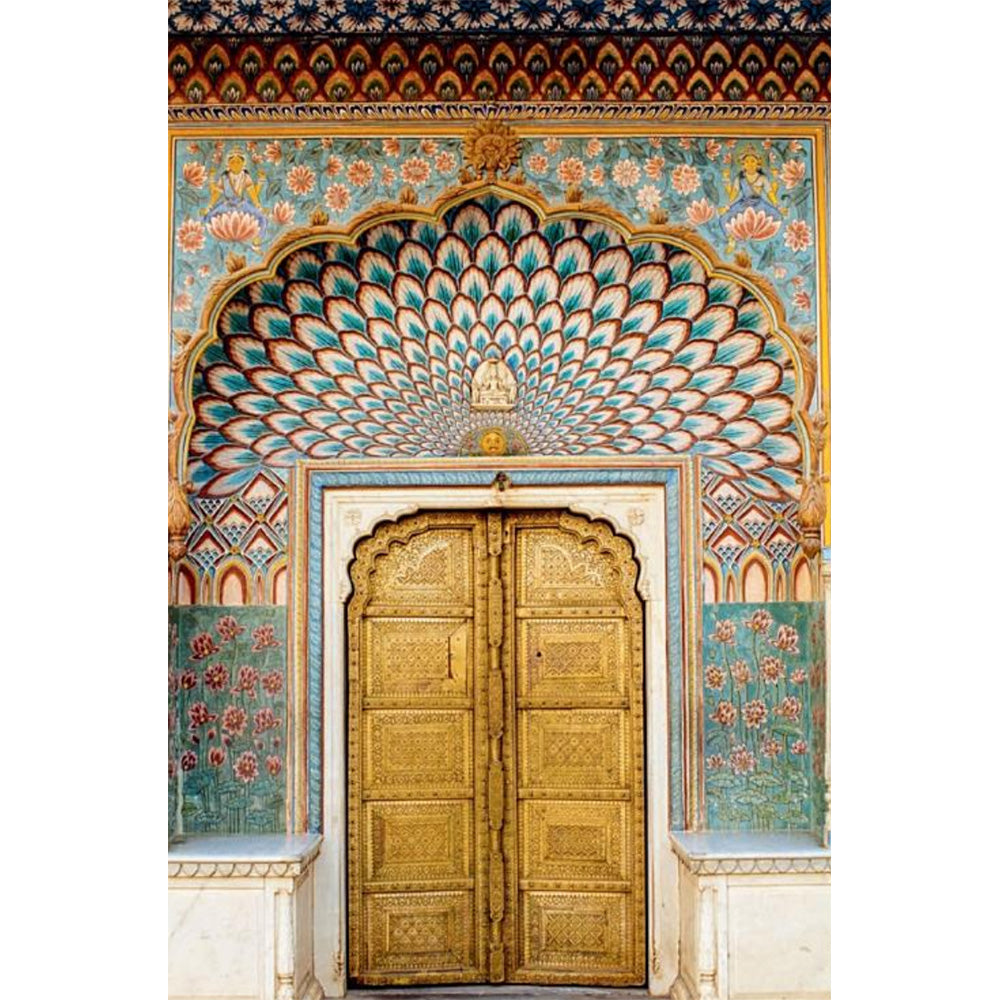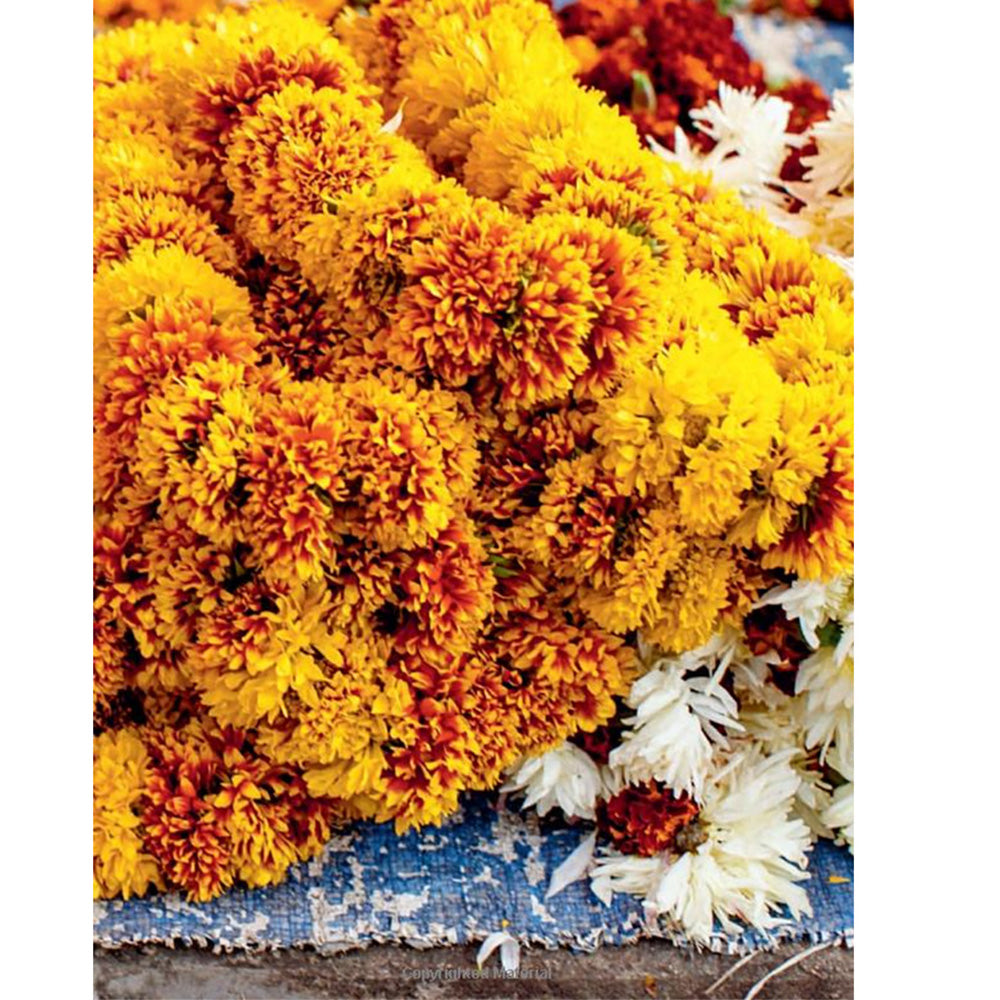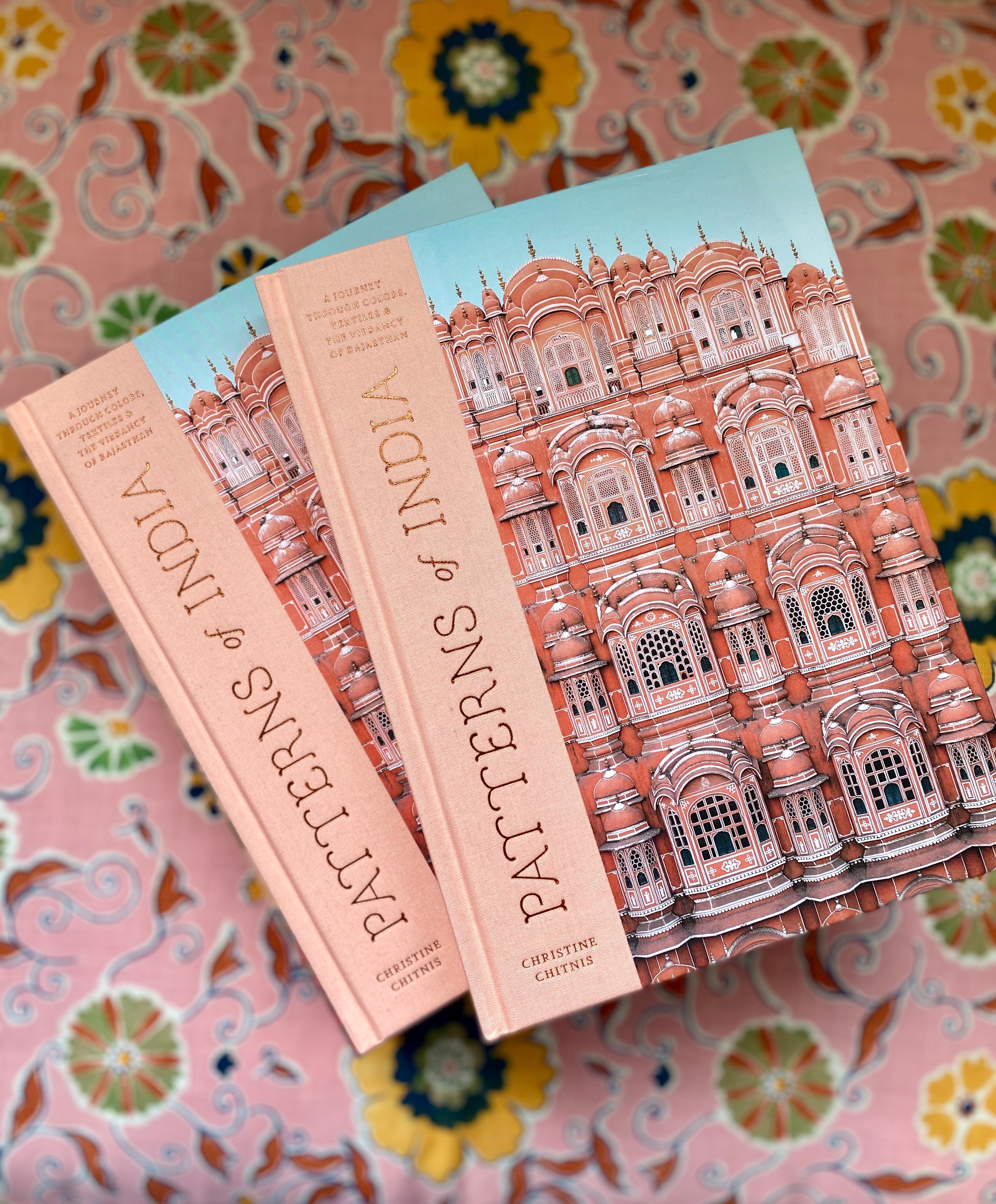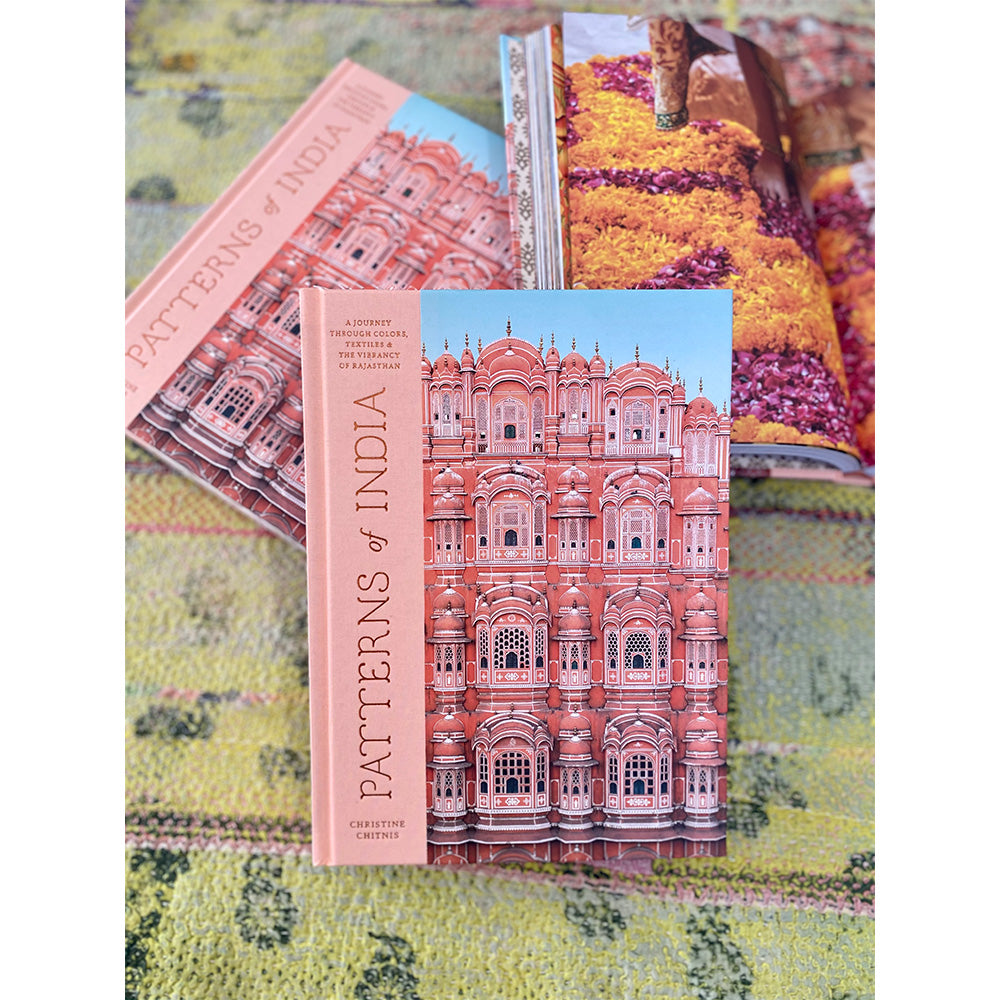 Patterns of India: A Journey Through Colours, Textiles, and the Vibrancy of Rajasthan
Patterns of India
It's the trip of a lifetime - a textile-based tour of colourful Rajasthan, India featuring more than 200 lush photographs depicting everyday life in one of the most vibrant regions in the world.

Patterns of India is a visual experience that offers intimate insights into the diverse and richly hued Western Indian culture. Color is the thread that binds the vast country together, defining every aspect of life from religion and politics to food and dress. Organised by the five dominant colours royal blue, sandstone, marigold, ivory, and rose, this book explores how deeply colour and pattern exist in a symbiotic relationship and are woven into every part of the culture. For instance, the fuchsia found in the draping fabric of a sari is matched by the vibrant chains of roses offered at temple, and the burnt orange spices in the marketplaces are reflected in the henna tattoos given to brides and wedding guests. While every colour is imbued with meaning, it is often within the details of patterns that the full story comes to light.

Photographer and writer Christine Chitnis spent over a decade traveling through, getting to know, and falling in love with the intricate patterns of everyday Rajasthani life. With history and culture-based essays woven throughout the more than 200 stunning photographs of architecture, markets, cuisine, art, textiles, and everyday goings-on, Patterns of India captures the beauty and essence of this unique part of the world.
---
Patterns of India: A Journey Through Colours, Textiles, and the Vibrancy of Rajasthan
FAQ
Frequently asked question
GIFT CARDS are the perfect solution when you just can't find the right gift or you're short of time!

Rachel Elizabeth Interiors Gift Cards can be redeemed in-store & online!

Frequently asked question
DO YOU OFFER DESIGN SERVICES? We offer a variety of bespoke interior services no matter your project size. Whether you are furnishing a room, redecorating an entire home or simply want help selecting a wallpaper, Rachel Elizabeth Interiors and Textiles can help create an environment you will love. Please contact us for further information regarding these services.
Frequently asked question
BLOCK PRINTED Please note, there may be slight variations in the colour and size as all products are hand printed and made with natural dyes. This is not considered a fault as all pieces are handmade.
Frequently asked question
WHAT IF I SAW AN ITEM IN STORE BUT CAN'T FIND IT ONLINE, HOW CAN I PURCHASE IT? If you cannot find an item online, please call us on 0422 291 621.
Shipping
Fast shipping
Goods will be shipped using Australia Post. Orders placed before 11am will be shipped that day and all other orders normally sent the next business day. 
Order tracking
All orders will be sent via registered post with a tracking number. 
Get in touch
Still have questions?
We are here to help!

Contact Us
About us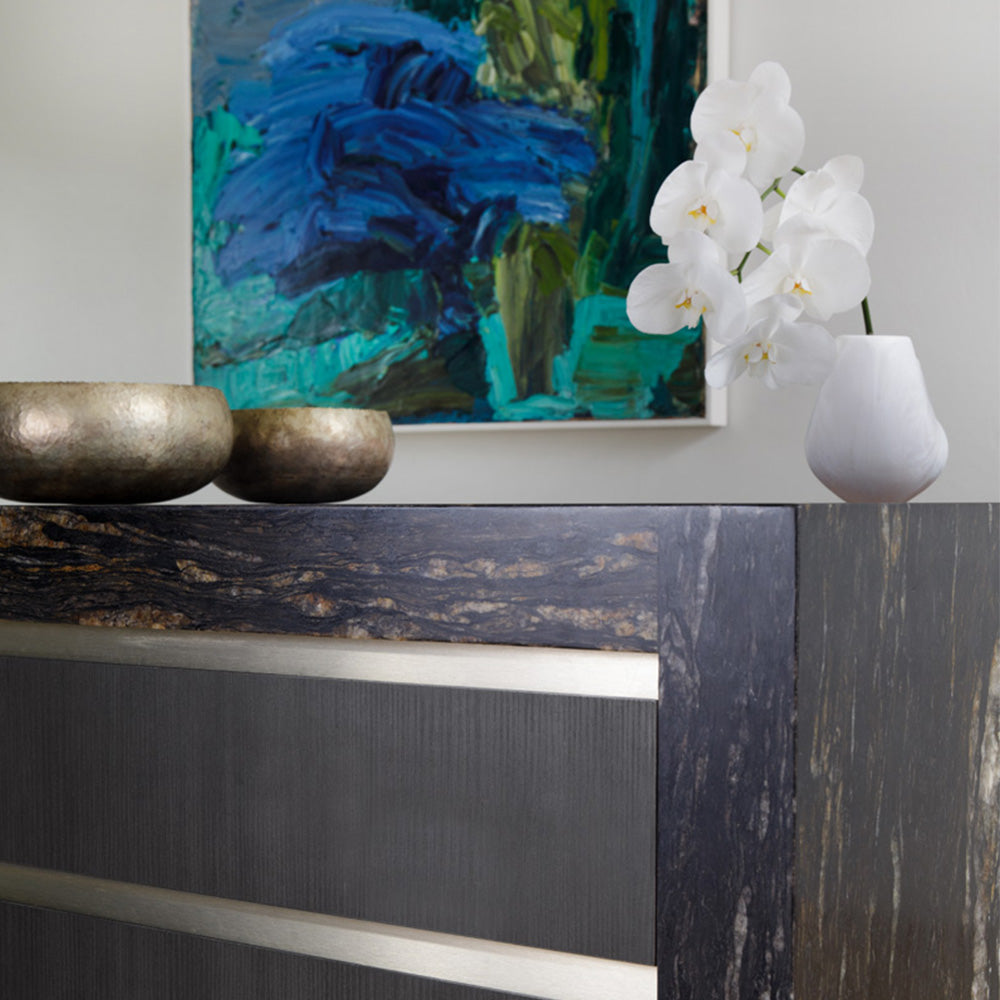 The Studio
Rachel Elizabeth Interiors specialises in bespoke styling, and creating eclectic yet refined spaces.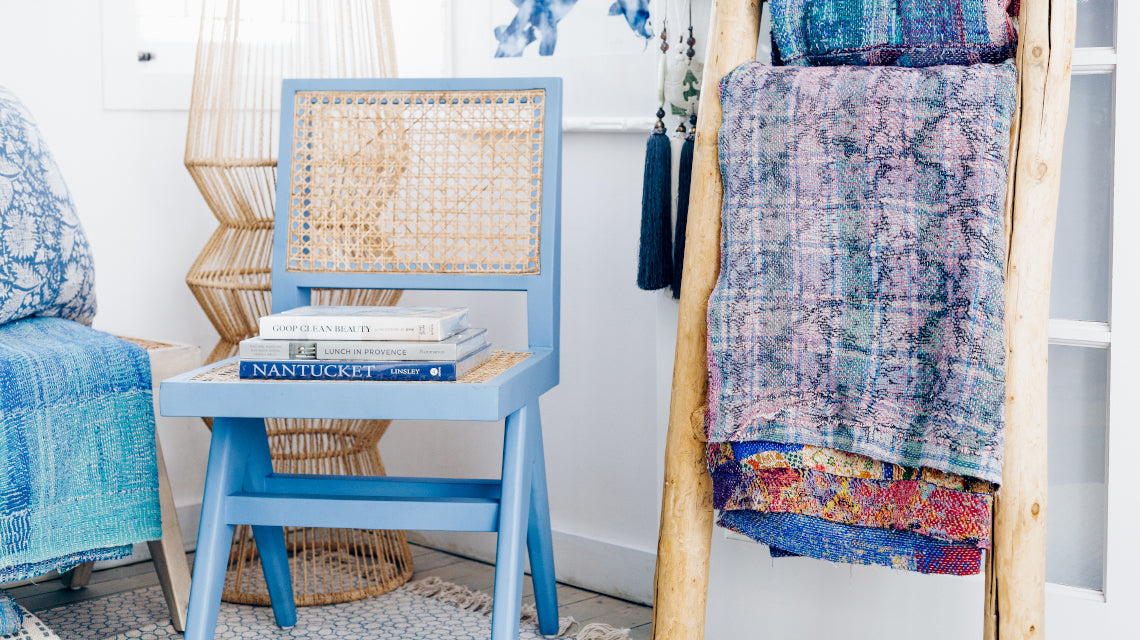 The Store
Our boutique stocks a curated range of timeless, handcrafted homewares, one-of-a-kind pieces, and unique gifts.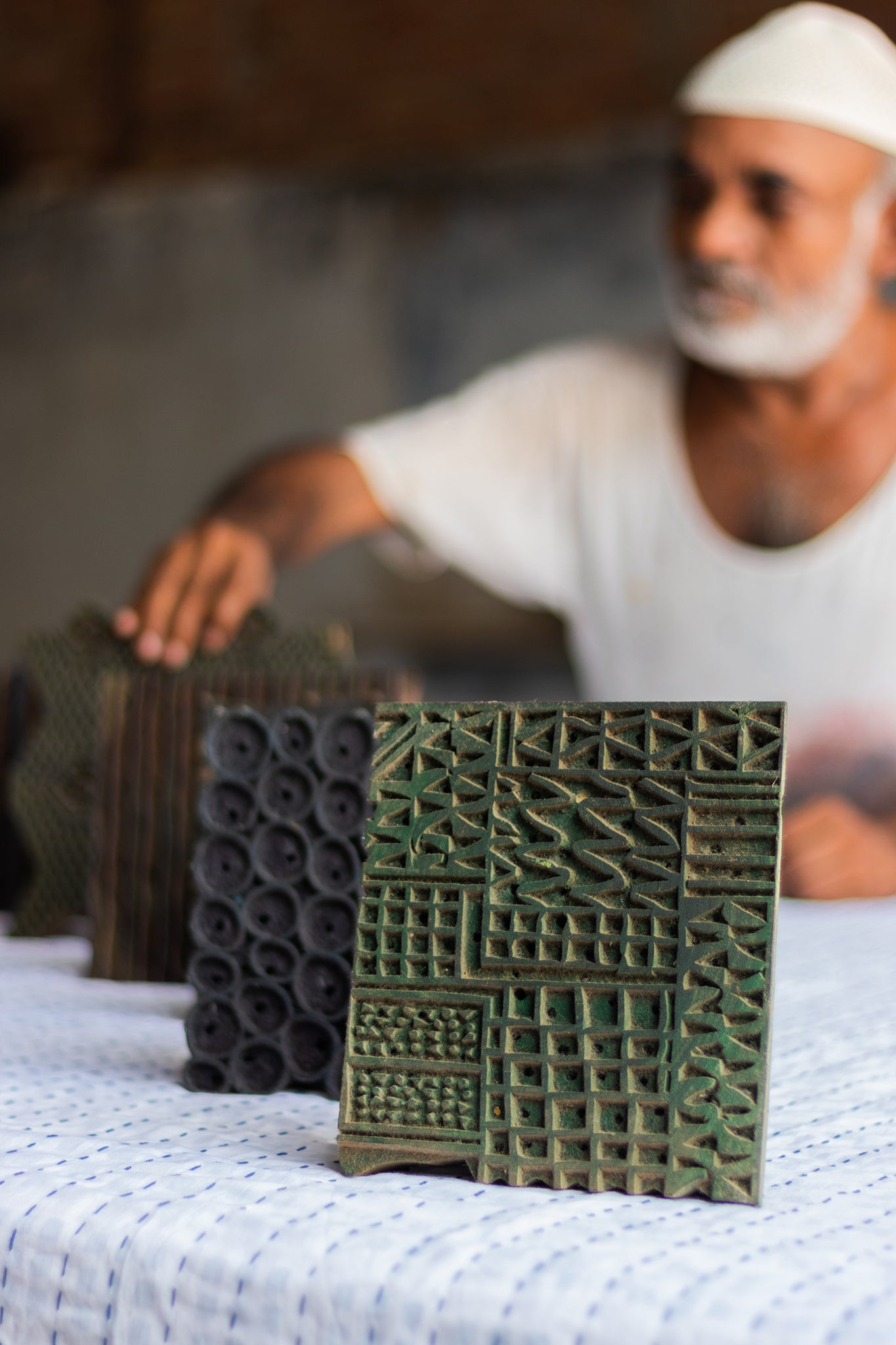 The Block Printing Process
The traditional process of hand block printing on textiles has been practiced in Rajasthan for around 500 years. A print starts with the design, drawn on paper and meticulously carved by hand into the wooden blocks by skilled artisans.