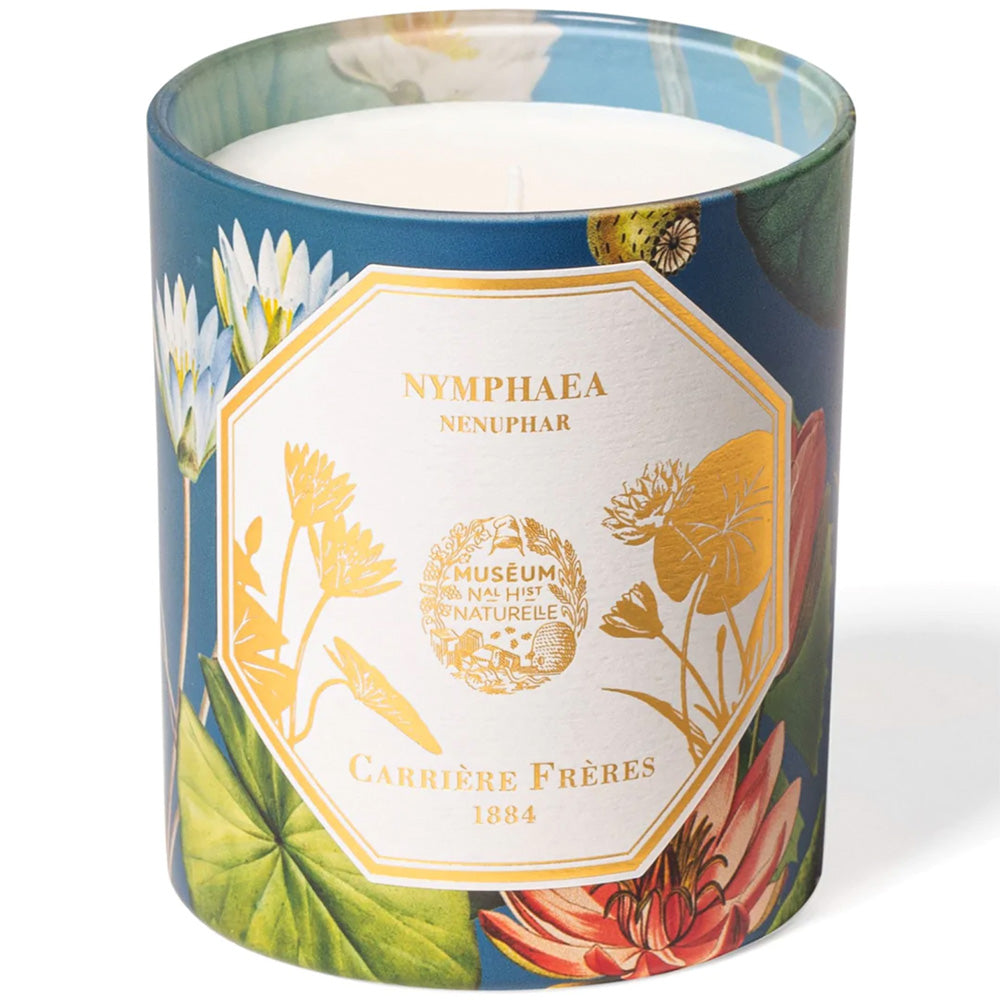 Carrière Frères Museum National d'Histoire Naturelle - Nenuphar (Waterlily) Candle 185g
Carrière Frères Museum National d'Histoire Naturelle Nenuphar (Waterlily) Candle
Inspirate by the National History Museum.

This establishment is the metamorphosis of an older "utopian garden", the Royal Garden of Medicinal Plants, which already provided knowledge to the scientists who administered it, and which had been created in the 17th century on the land of Alez where, in the 16th century, the philanthropic apothecary Nicolas Houël gave courses in herbalism. On this site, the tradition of teaching natural history therefore dates back almost five centuries.
PERFUME
The giant waterlily's top note, a vegetal yet subtly floral fragrance, is augmented by succeeding tones that are both fruity and addictive. Its moist, floral facets then open out with coloured notes, succulent and fruit-filled, reminiscent of pineapple. Coloured illustrations from botanical plates dating from the 19th Century appear through a matte, soft blue glass. In the centre of the octagonal label, we find waterlily flowers and leaves printed in gold embossing.
Size: 185g
Made in France. 
AVAILABILITY:  In stock
SHIPPING:  In stock items ship within one week 
---
Carrière Frères Museum National d'Histoire Naturelle - Nenuphar (Waterlily) Candle 185g
FAQ
Frequently asked question
GIFT CARDS are the perfect solution when you just can't find the right gift or you're short of time!

Rachel Elizabeth Interiors Gift Cards can be redeemed in-store & online!

Frequently asked question
DO YOU OFFER DESIGN SERVICES? We offer a variety of bespoke interior services no matter your project size. Whether you are furnishing a room, redecorating an entire home or simply want help selecting a wallpaper, Rachel Elizabeth Interiors and Textiles can help create an environment you will love. Please contact us for further information regarding these services.
Frequently asked question
BLOCK PRINTED Please note, there may be slight variations in the colour and size as all products are hand printed and made with natural dyes. This is not considered a fault as all pieces are handmade.
Frequently asked question
WHAT IF I SAW AN ITEM IN STORE BUT CAN'T FIND IT ONLINE, HOW CAN I PURCHASE IT? If you cannot find an item online, please call us on 0422 291 621.
Shipping
Fast shipping
Goods will be shipped using Australia Post. Orders placed before 11am will be shipped that day and all other orders normally sent the next business day. 
Order tracking
All orders will be sent via registered post with a tracking number. 
Get in touch
Still have questions?
We are here to help!

Contact Us
About us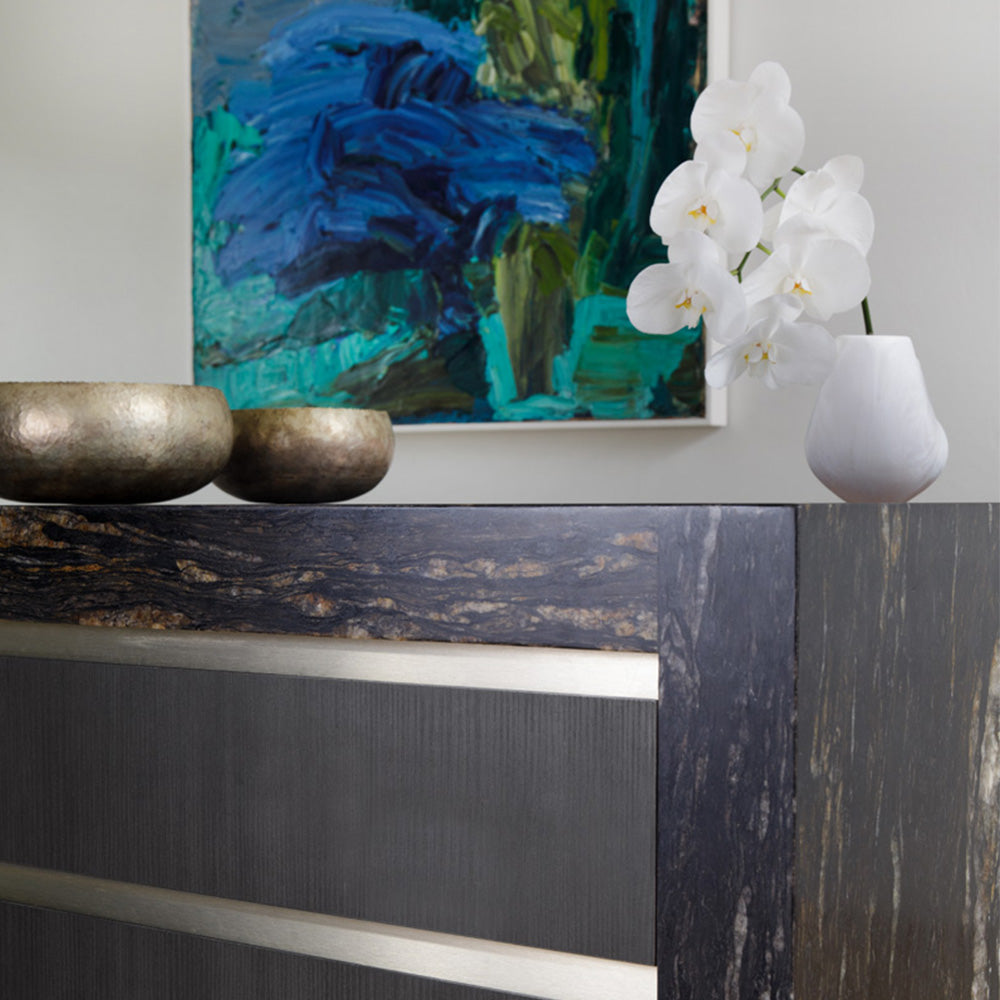 The Studio
Rachel Elizabeth Interiors specialises in bespoke styling, and creating eclectic yet refined spaces.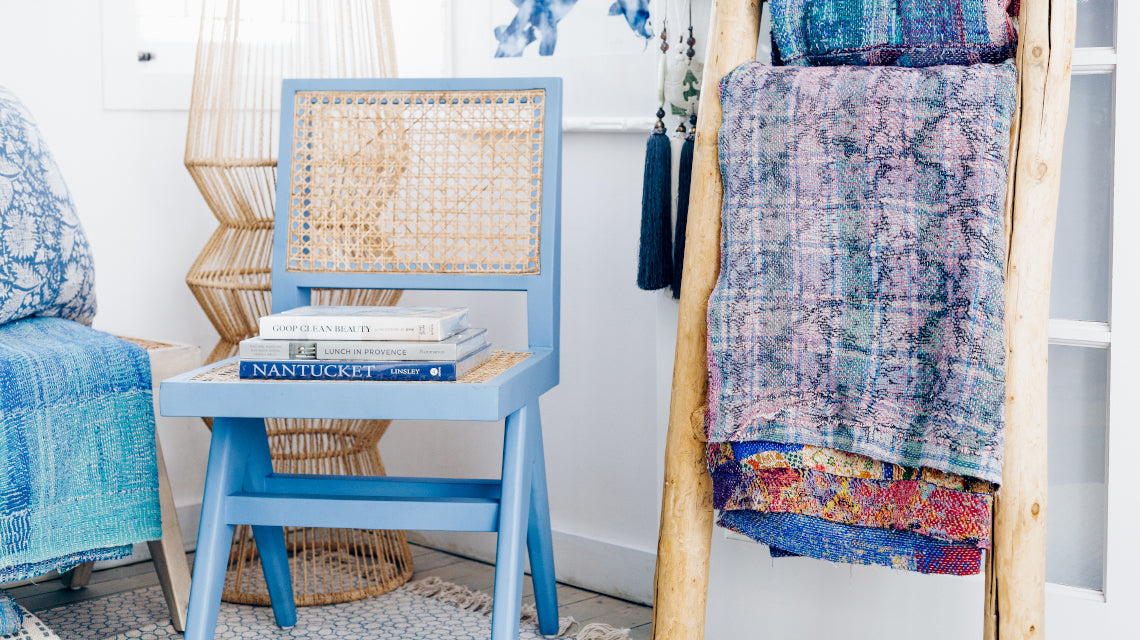 The Store
Our boutique stocks a curated range of timeless, handcrafted homewares, one-of-a-kind pieces, and unique gifts.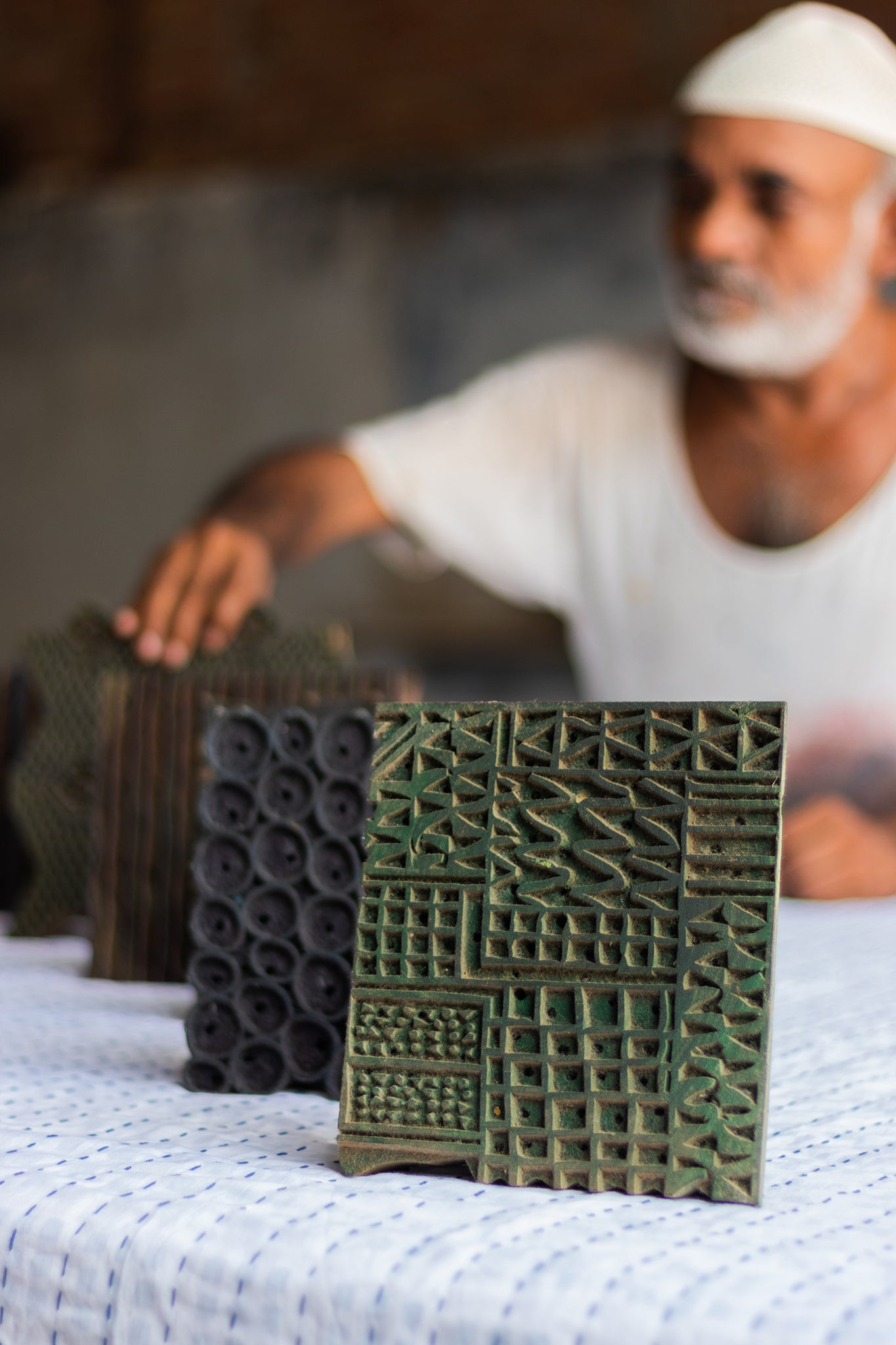 The Block Printing Process
The traditional process of hand block printing on textiles has been practiced in Rajasthan for around 500 years. A print starts with the design, drawn on paper and meticulously carved by hand into the wooden blocks by skilled artisans.