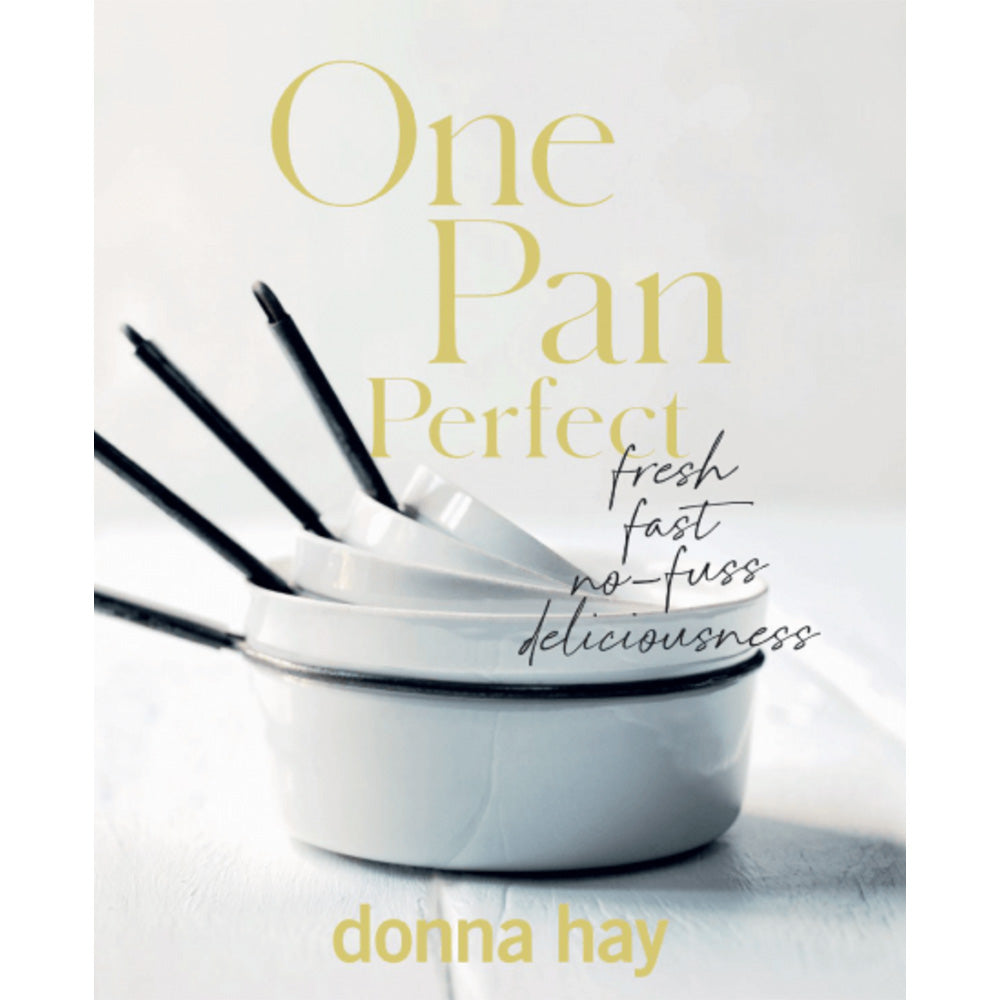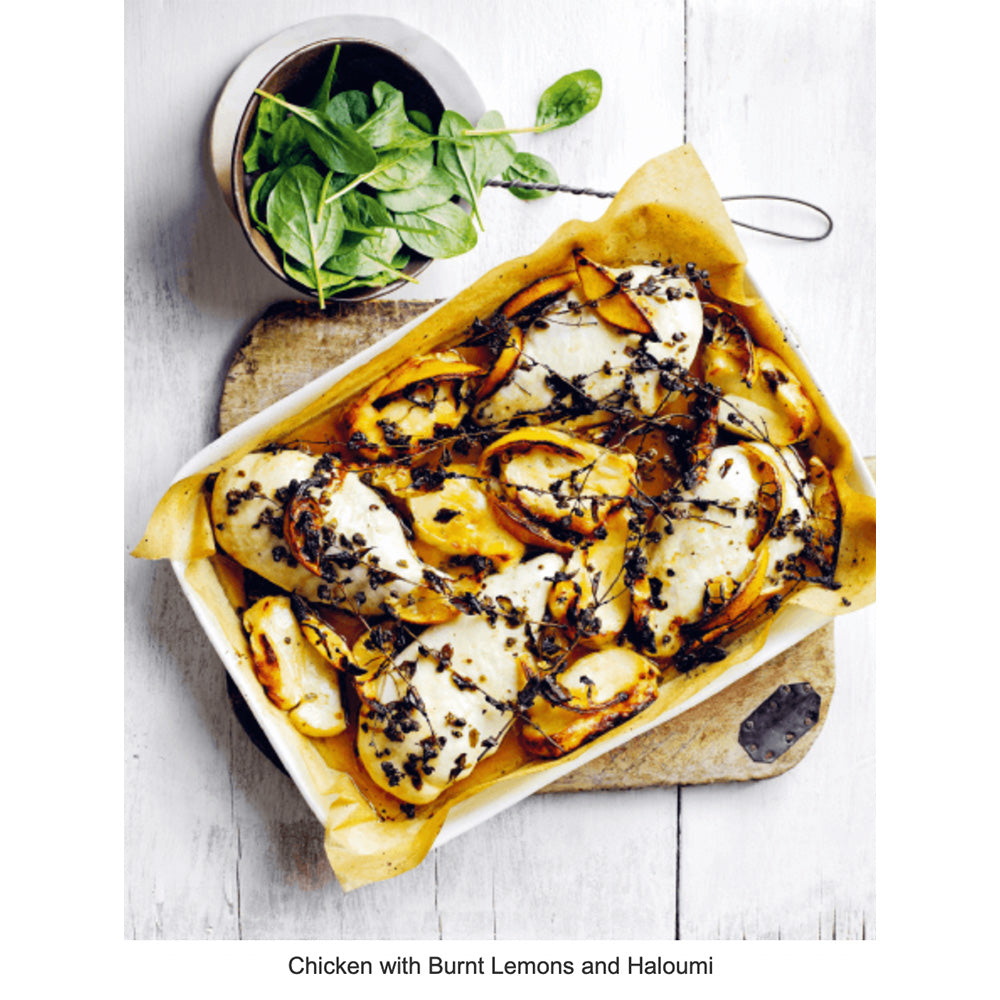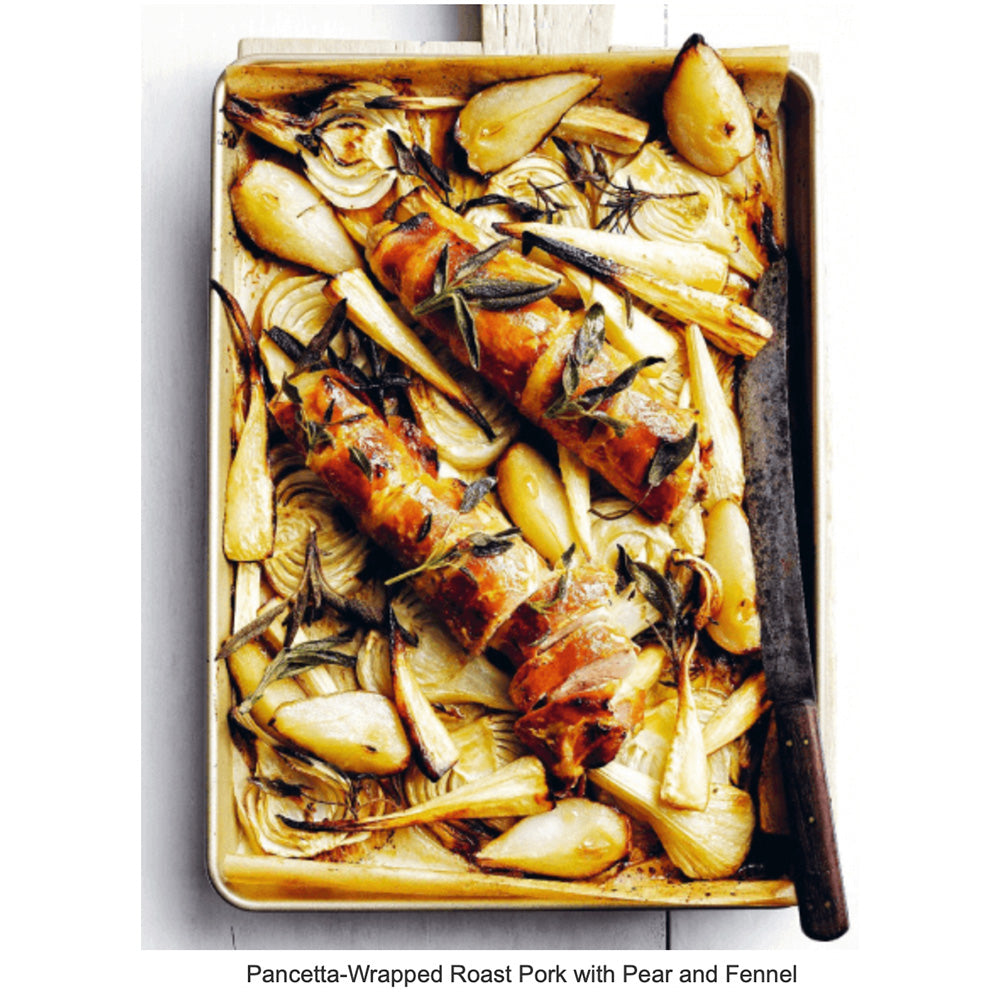 One Pan Perfect by Donna Hay
One Pan Perfect by Donna Hay (hardcover)
Donna Hay returns with her new, gorgeously luxe hardcover cookbook One Pan Perfect to make life simple, easy and delicious for her millions of fans.

Donna loves to make it easy for home cooks. Her stunning new cookbook, One Pan Perfect - featuring over 120 recipes for simple, easy, no-fuss deliciousness which only need one pot, pan, tray or bowl - will take you from the kitchen to the table in no time at all, and make your whole family happy.

We all want to find ways to cook faster, smarter and tastier than ever before, to sit back and let big, punchy flavours do the heavy lifting with just a single pan, pot, tray or dish. One Pan Perfect is the only book you need to prepare almost-instant, all-in-one meals that are super-delicious and better for you. Think fast, tasty new twists on all your favourites, plus all-new flavour combinations to explore, ready to dial up your weeknight family dinners and lazy weekend lunches.

One Pan Perfect is peppered with all the tips, tricks and how-tosto shortcut your way through the kitchen. You can even scan the QR codes throughout the book with your phone and bring the book to life through a series of instant videos that will lift your cooking game to new heights. This is fast, fresh deliciousness, all-in-one cooking at its absolute tastiest!

Availability:  In stock
Shipping:  In stock items ship within 1 week
---
One Pan Perfect by Donna Hay
FAQ
Frequently asked question
GIFT CARDS are the perfect solution when you just can't find the right gift or you're short of time!

Rachel Elizabeth Interiors Gift Cards can be redeemed in-store & online!

Frequently asked question
DO YOU OFFER DESIGN SERVICES? We offer a variety of bespoke interior services no matter your project size. Whether you are furnishing a room, redecorating an entire home or simply want help selecting a wallpaper, Rachel Elizabeth Interiors and Textiles can help create an environment you will love. Please contact us for further information regarding these services.
Frequently asked question
BLOCK PRINTED Please note, there may be slight variations in the colour and size as all products are hand printed and made with natural dyes. This is not considered a fault as all pieces are handmade.
Frequently asked question
WHAT IF I SAW AN ITEM IN STORE BUT CAN'T FIND IT ONLINE, HOW CAN I PURCHASE IT? If you cannot find an item online, please call us on 0422 291 621.
Shipping
Fast shipping
Goods will be shipped using Australia Post. Orders placed before 11am will be shipped that day and all other orders normally sent the next business day. 
Order tracking
All orders will be sent via registered post with a tracking number. 
Get in touch
Still have questions?
We are here to help!

Contact Us
About us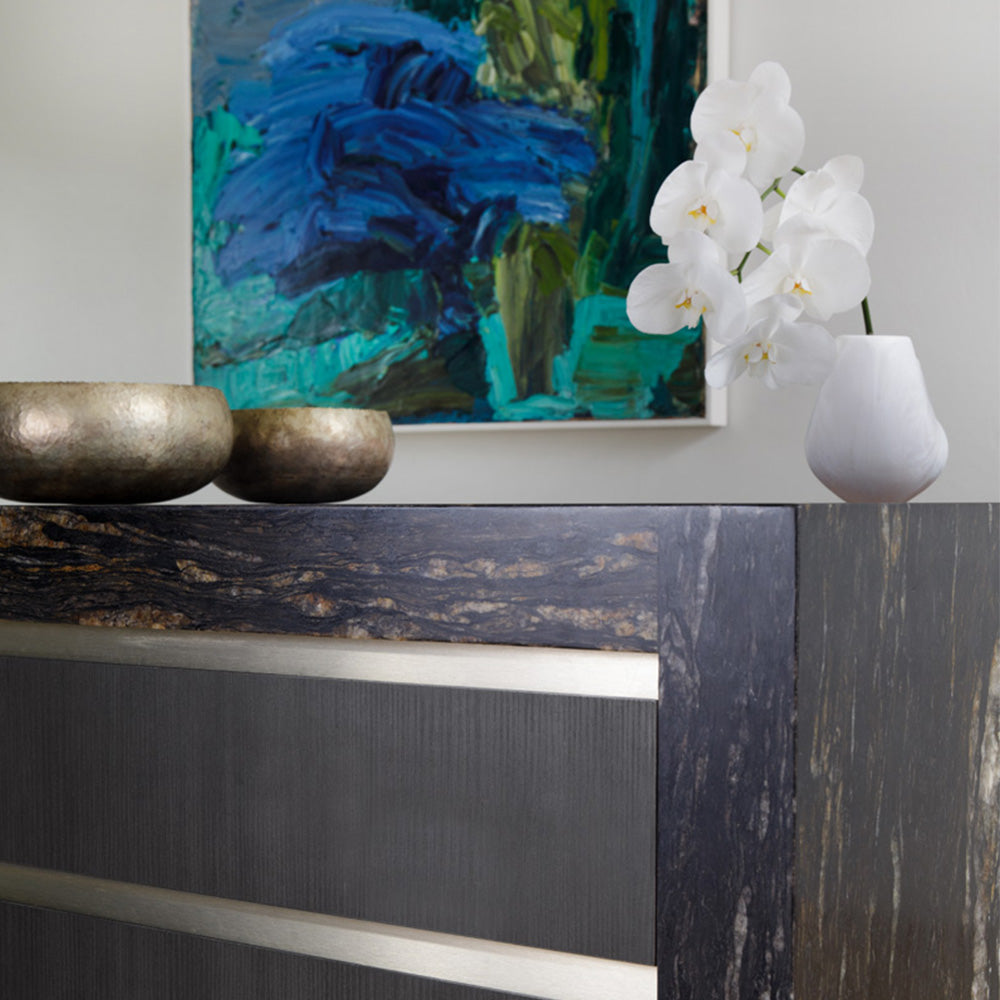 The Studio
Rachel Elizabeth Interiors specialises in bespoke styling, and creating eclectic yet refined spaces.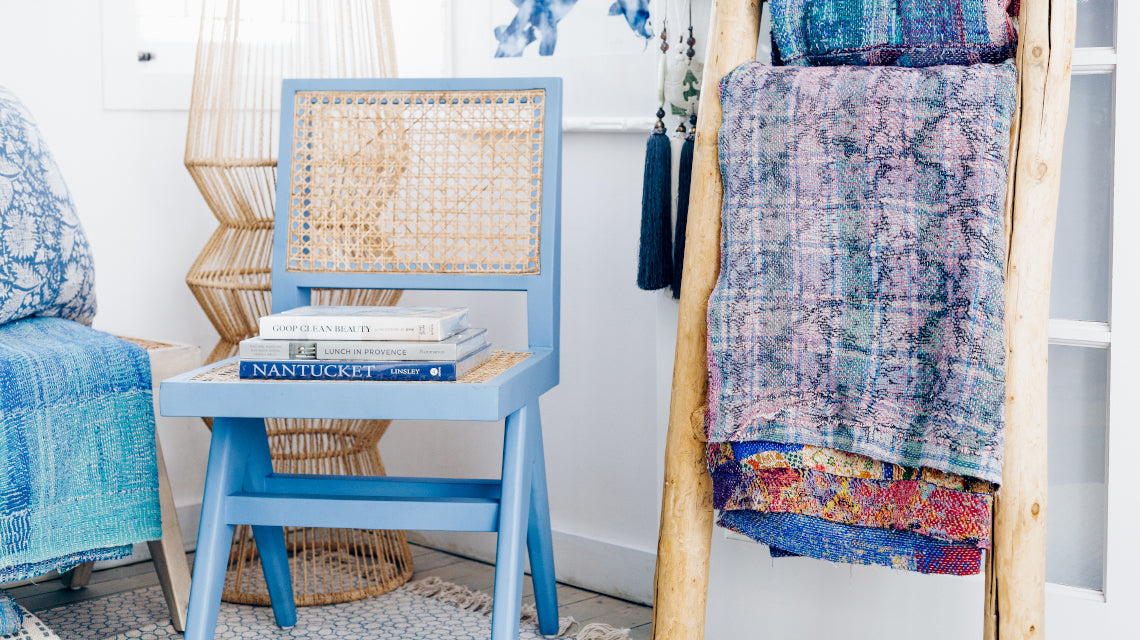 The Store
Our boutique stocks a curated range of timeless, handcrafted homewares, one-of-a-kind pieces, and unique gifts.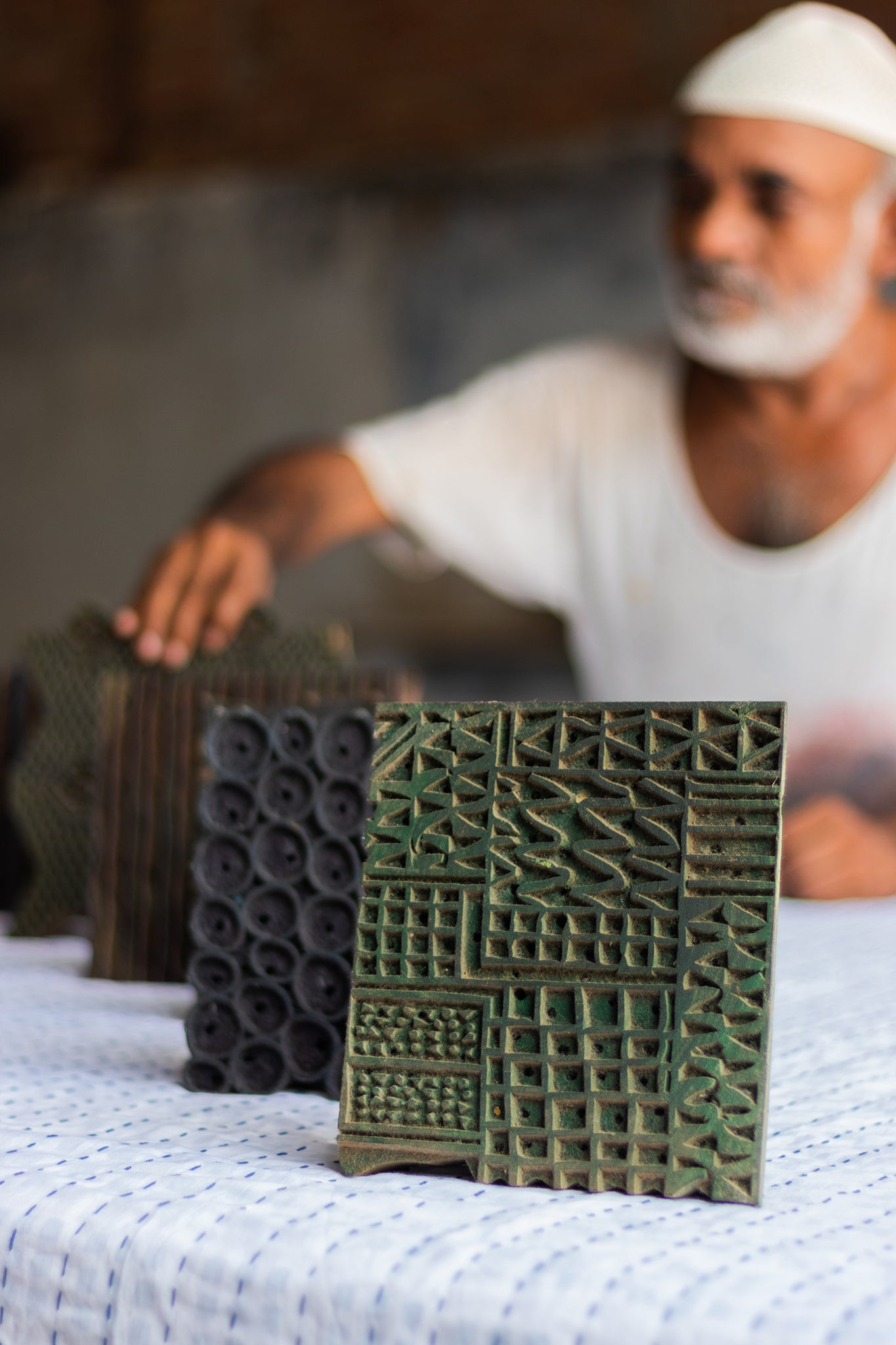 The Block Printing Process
The traditional process of hand block printing on textiles has been practiced in Rajasthan for around 500 years. A print starts with the design, drawn on paper and meticulously carved by hand into the wooden blocks by skilled artisans.